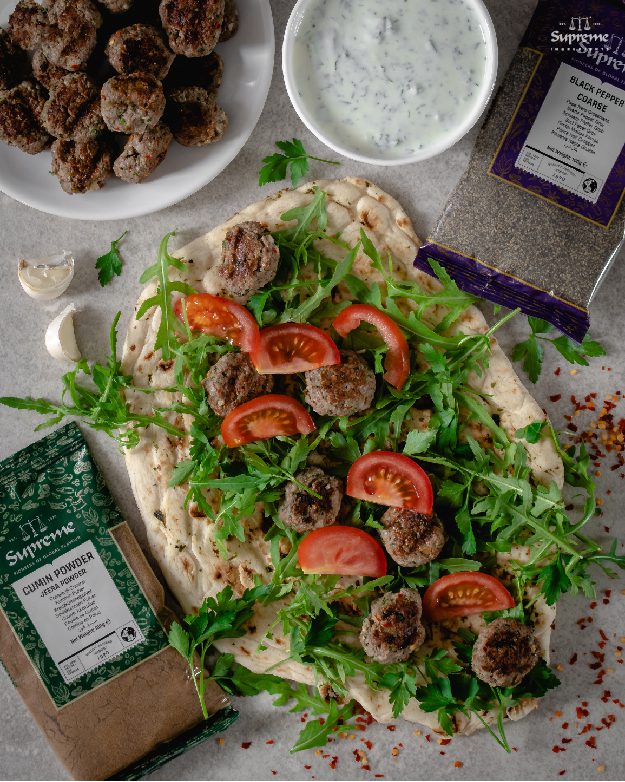 500g good quality lamb mince with fat
3 cloves of garlic
1 small onion
Handful of fresh parsley
1 tbsp Supreme Chilli Flakes
1 tbsp Supreme Cumin Powder
1 tsp Supreme Coarse Black Pepper
Salt to taste
Add garlic, onion, parsley into a food processor and process until finely chopped. Add lamb mince, cumin powder, chilli flakes, coarse black pepper and salt and process until ingredients are well combined. Using a tbsp measuring spoon scoop out equal amounts of mince mixture and roll into balls. To cook; heat a griddle pan over medium-high heat and cook for 3-4 minutes on each side. Turn until they are well sealed or the kofta will stick to the pan. Or cook on a George Foreman grill for 3-4 minutes on each side. Serve immediately with naan/ bread of your choice, sauces/ chutney of your choice and sliced tomatoes, rocket leaves and parsley leaves.