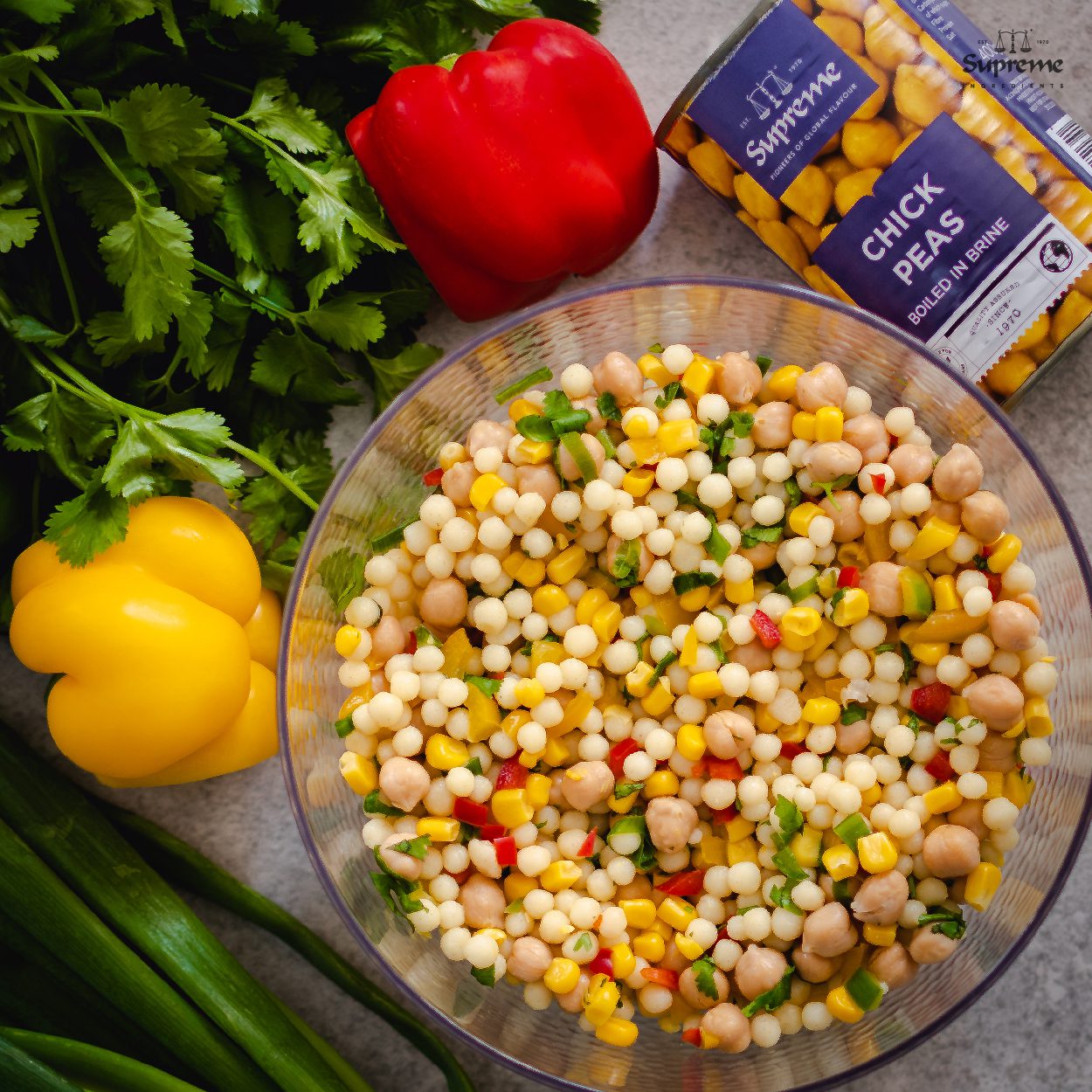 1tbsp olive olive
4 cups chicken stock
1 cup pearl couscous
1 tin Supreme Chickpeas, drained
Juice of 1 lemon
3 tbsp olive oil
Small can of sweetcorn, drained
¼ cup finely chopped red pepper
¼ cup finely chopped yellow pepper
¼ cup finely chopped green pepper
½ cup sliced spring onions
½ chopped coriander
Salt if needed
Bring chicken stock and olive oil to a boil. Add pearl couscous, stirring occasionally boil until tender. Using a sieve drain the couscous and transfer into a bowl to cool. Once cooled, add remaining ingredients and stir well. Serve cold or at room temperature.