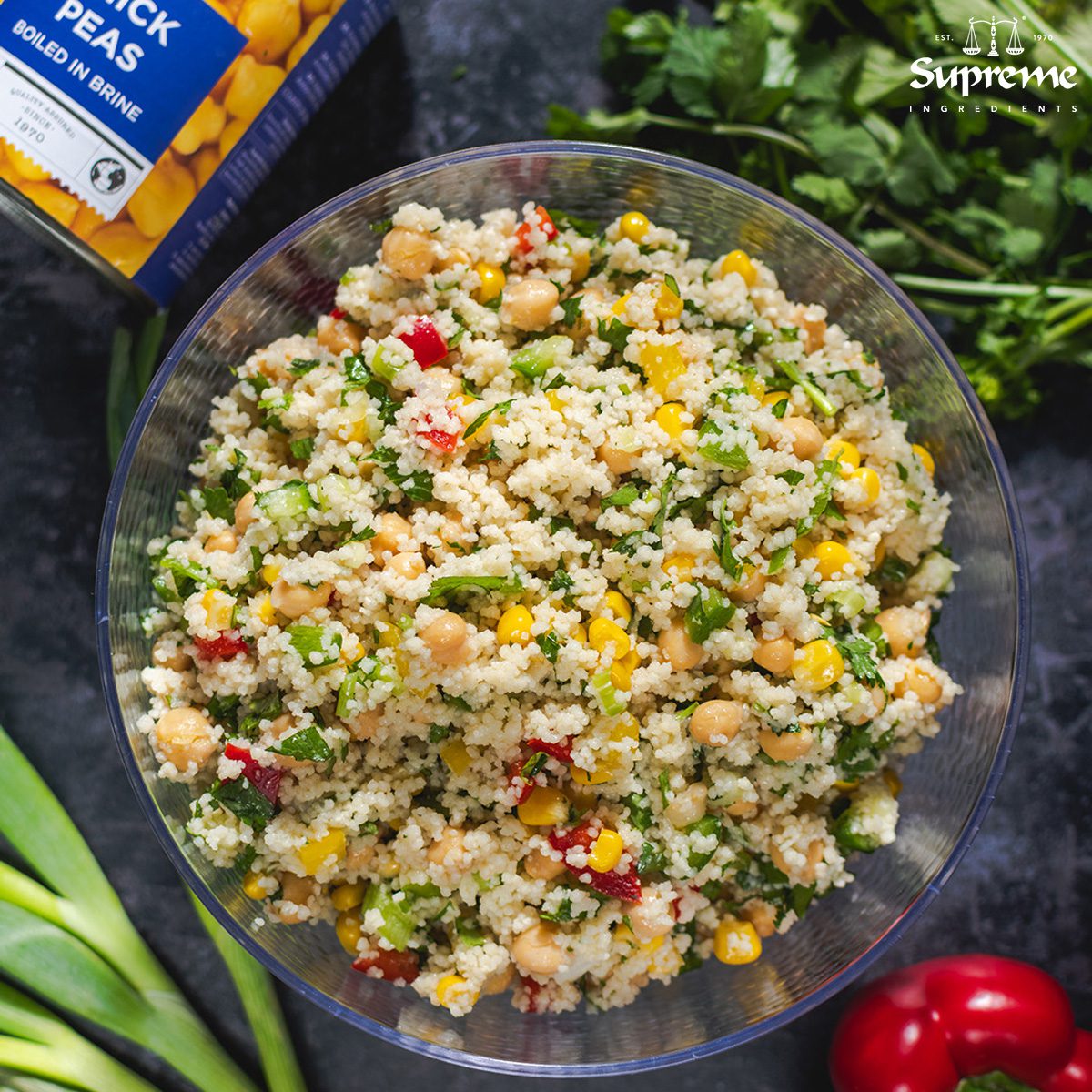 1tbsp olive olive
2 cups boiling chicken stock 
1 cup couscous 
1 tin Supreme Chickpeas, drained 
Juice of 1 lemon 
3 tbsp olive oil
Small can of sweetcorn, drained 
¼ cup finely chopped red pepper
¼ cup finely chopped yellow pepper 
¼ cup finely chopped green pepper 
½ cup sliced spring onions 
½ chopped coriander 
Salt if needed



Add boiling chicken stock to a bowl. Add lemon juice, olive oils and couscous. Stir well then cover for 15 minutes. 
Uncover and fluff the couscous up then add remaining ingredients and stir well. Serve cold or at room temperature.