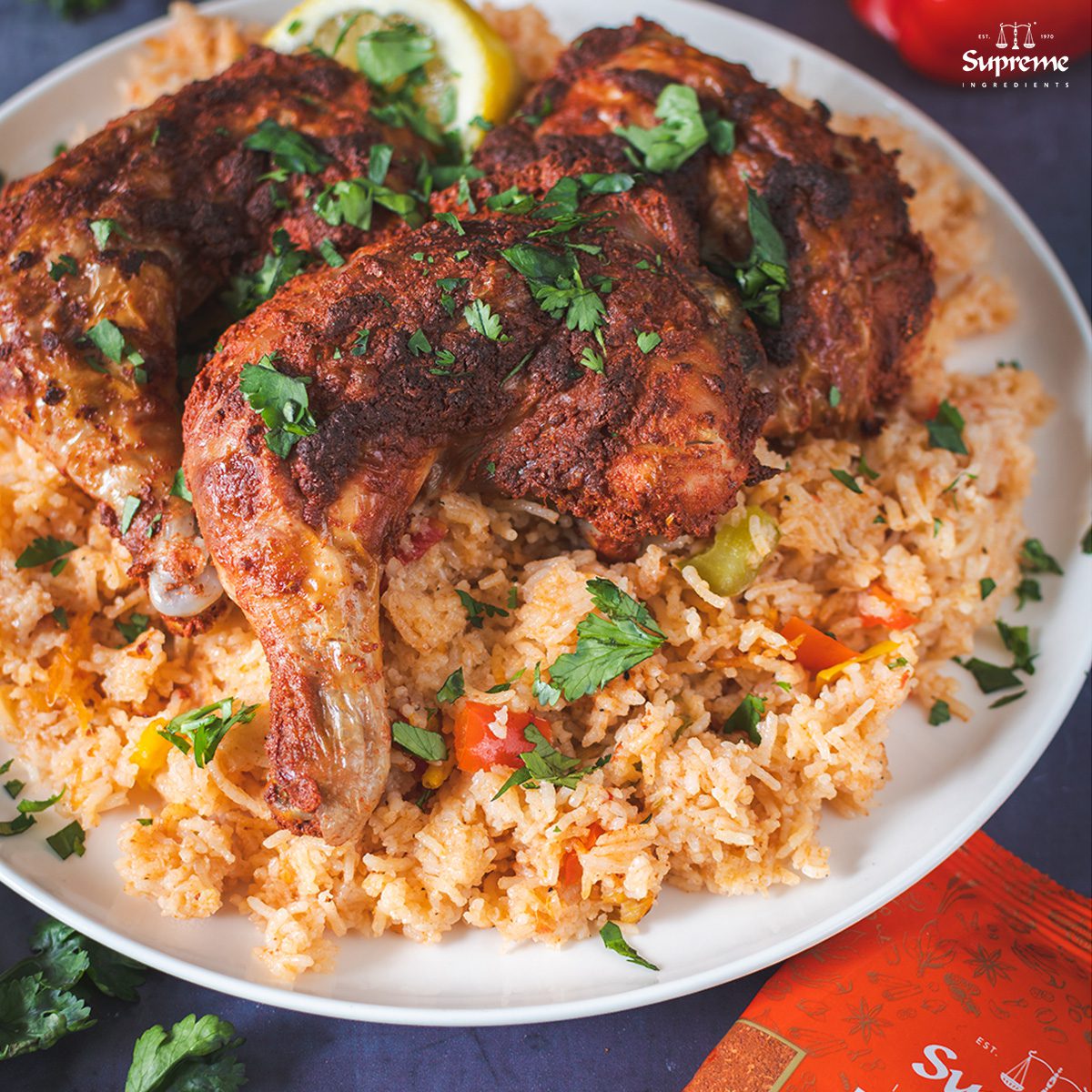 One Pot Ninja Foodie Tandoori Chicken & Rice
4 whole chicken legs with skin 
⅓ cup oil 
¼ cup Supreme Tandoori Masala 
¼ cup yogurt
Salt to taste
2 cups Lubna Super Kernel, washed and soaked for 30 mins 
¼ cup oil
2 spring onions, sliced 
1 cup mixed coloured pepper, chopped
½ tin Supreme Chopped Tomato Tin 
3 cups water 
2 tsp salt 
1 ½ tsp Supreme Onion Powder 
½ tsp Supreme Coarse Black Pepper 
Chopped coriander 



Lift the skin of the chicken leg and make cuts all over. 
Into a bowl, add oil, tandoori masala, yogurt and salt. Stir well then add chicken legs and mix so that the chicken is evenly coated in the marinade. 
Place the cooking pot into the ninja foodi. Add washed rice, oil, spring onions, peppers, chopped tomato, salt, water, onion powder and coarse black pepper. Mix well then insert the reversible rack into the rice. Place the chicken legs onto the rack then close the lid of the ninja foodie. Move the smartlid slider to combi-steam and select the steam-air fry function. Adjust the time to 30 minutes, temperature to 150°c and press the start button. Once the time is up, open the lid and place the chicken onto a plate. Then slowly remove the rack and fluff up the rice. Serve the chicken over the rice and garnish with coriander.