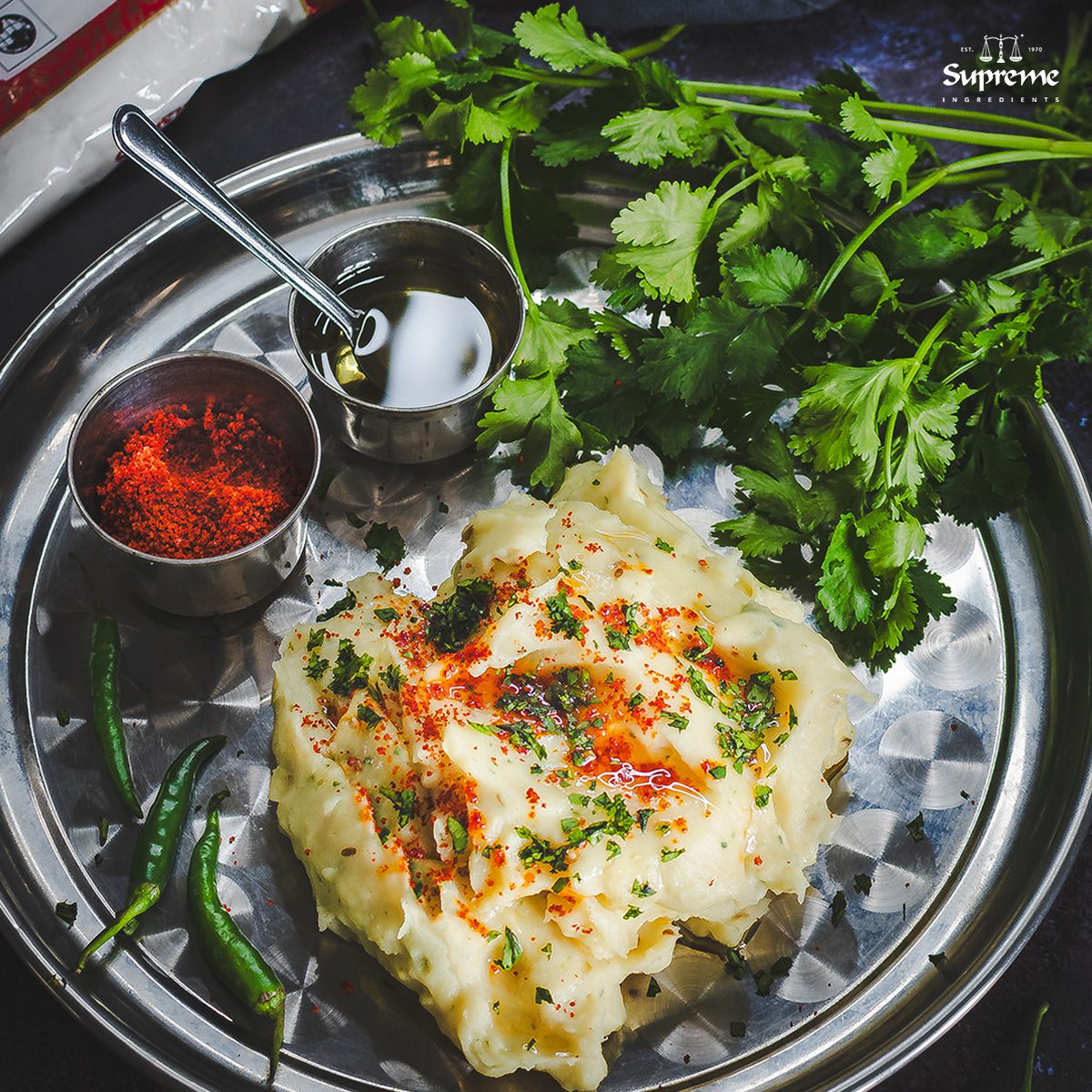 2 cups Supreme Rice Flour 
5 cups water 
1 ½ tbsp finely chopped green chillies
1 tbsp finely chopped coriander
2 tsp Supreme Cumin Seeds  
3 tsp salt or to taste 
¼ cup oil 
½ tsp bicarbonate of soda
Garnish:
Chopped coriander 
Supreme Achaar Masala 
Oil 



Add water, coriander, green chillies, cumin seeds, salt and oil into a pot. Cover and bring to a boil. Uncover and add bicarbonate of soda. Boil for another minute then remove from heat and add rice flour. Use a wooden spoon to vigorously mix in circular motions and to break apart any large clumps. Keep mixing until the mixture comes together and starts to pull away from the pot. Place the pot over the smallest burner over low heat. Cover and steam for 30 minutes. Serve hot with oil, achaar masala and chopped coriander.