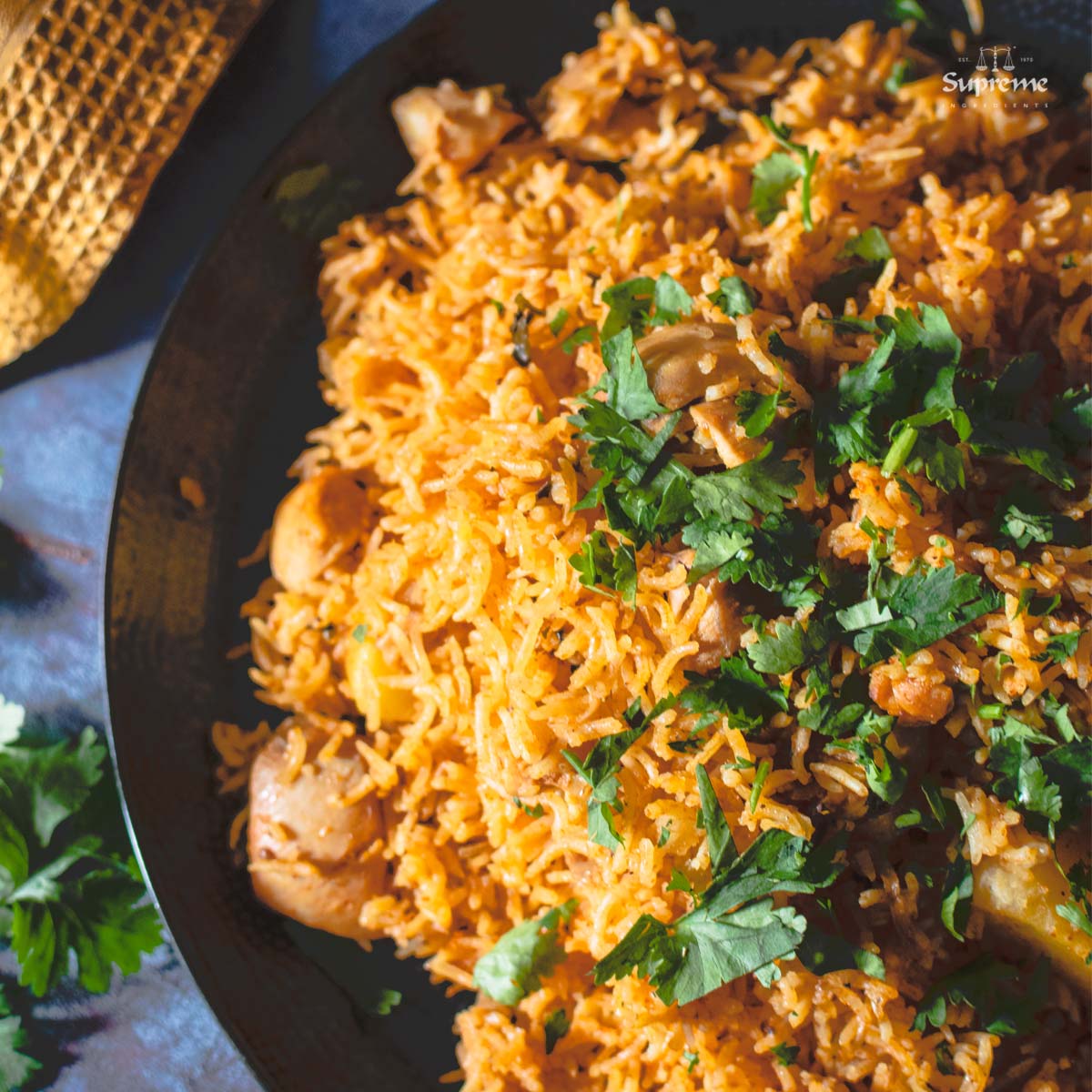 ½ cup oil 

1 tbsp ginger garlic paste

500g chicken thighs, cut into bite size pieces 

2 medium onions, finely chopped 

2 medium potatoes, cut into 3 inch pieces 

1 tbsp Supreme Sindhi Biryani Masala Spice Mix

2 tbsp Supreme Chicken Masala Spice Mix

½ Supreme Tomato Tin, blended to a puree 

2 ½ cups Lubna Super Kernel Basmati Rice, washed & soaked in cold water for 30 minutes

Salt to taste 

3 cups water 

Chopped coriander 
Heat oil in a pot over medium-high heat. Add onions and saute until golden brown. Add ginger garlic paste, cook for 1-2 minutes then add chicken pieces. Mix well and cook for another 10 minutes. Stir in spice mixes, cook for 1-2 minutes then pour in the blended tomato. Stir well, cover and reduce the heat to low. Cook until the oil separates. Drain the rice and add to the chicken along with potatoes, a handful of chopped coriander and 3 cups of water. Stir well, increase the heat to medium-high and bring to a boil. Check seasoning and once it comes to a boil, cover and place on a medium burner on low heat and simmer until cooked. Garnish with chopped coriander and serve with raita. 

Note: adjust the quantity of water according to your preferred texture preference.