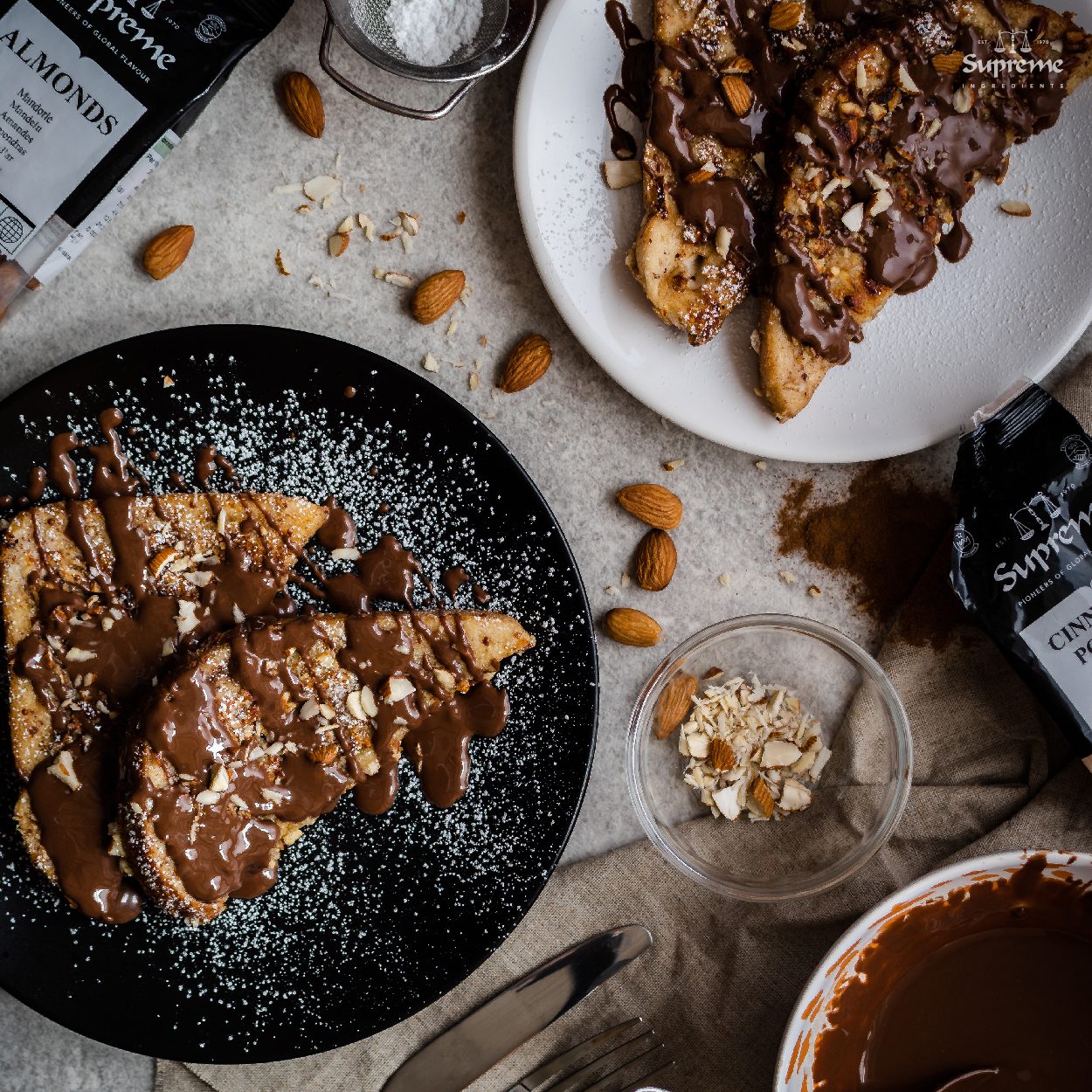 2 cups chicken, cut into bite sized pieces
2 cups sliced mixed coloured peppers
2 cups juillend carrots
2 cups sliced spring onions, reserve handful for garnish

Sauce:
2 cups ketchup
½ cup soy sauce
¼ cup green chilli sauce
¼ cup sugar
¼ cup vinegar
¼ cup oil
1 tbsp Supreme Ginger Paste
½ tbsp Supreme Garlic Paste
½ tsp Supreme Coarse Black Pepper
½ tsp Supreme Chilli Powder
Salt to taste
3 cups chicken stock
¼ cup water mixed with 5 tbsp cornflour
500g egg noodles boiled & drained per packet instructions
Oil to deep fry noodles
Fried eggs
In a pot heat enough oil to deep fry over medium-high heat. Once the oil is hot gently add a 1 cup of boiled egg noodles. Spread out so noodles cook evenly. The noodles will form a nest, fry until golden and crisp. Remove from the oil and drain on kitchen paper. Repeat until all noodles have been fried.
In a bowl mix together ketchup, soy sauce, green chilli sauce, vinegar & sugar. Heat oil in a large pot over medium heat. Add chicken, salt, coarse black pepper, ginger paste and garlic paste. Cook until chicken is fully cooked through and excess moisture has evaporated. Add veggies and sauté for 4-5 minutes. Add sauce mix, chicken stock and chilli powder. Mix well, bring to a boil, then simmer for 15-20 minutes on low heat. In the meantime mix together ¼ cup water and 5 tbsp cornflour. Check seasoning then increase the heat of the chop suey to medium. Stirring constantly with one hand, pour the cornflour slurry with the other hand. Stir well until the gravy thickens. To assemble: take a nest of crispy noodles and break into your serving dish. Add a generous amount of hot chop suey. Top with fried egg and garnish with fried onions.