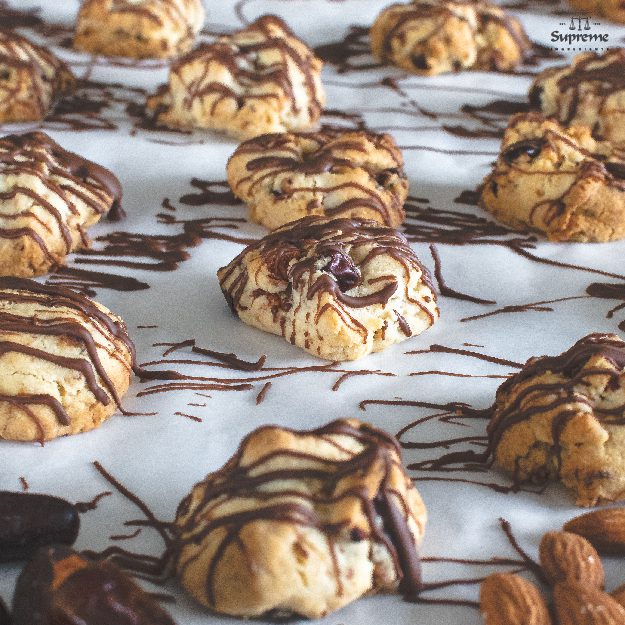 250g softened salted butter
200g caster sugar
3 cups Supreme Maida Flour (all purpose flour)
1 tsp baking powder
½ tsp vanilla extract
1 cup chopped dates
½ cup Supreme Almonds, chopped
Melted milk chocolate
In a bowl cream together butter and sugar (remember to scrape down the edges). Sift in flour and baking powder and use a spatula to mix together until well combined. Add and fold in vanilla extract, chopped dates and almonds. Preheat the oven at 180°c. Add heaped tablespoons of biscuit dough on a lined baking sheet and bake for about 12 -14 minutes or until edges turn light golden. Remove from the oven and allow to cool. The biscuits will harden on cooling. Drizzle over melted milk chocolate and allow to set.