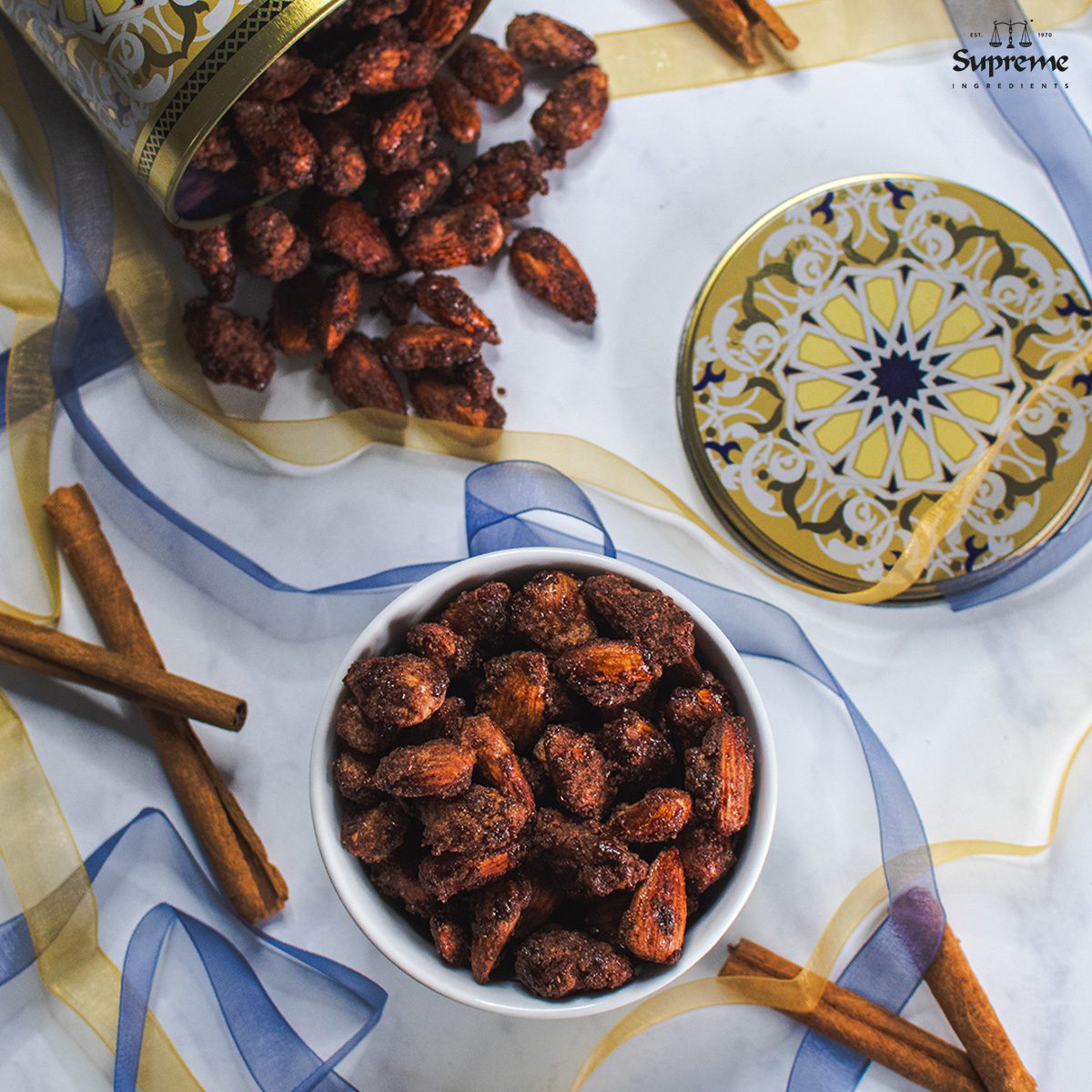 2 cups Sugar 
1 cup water 
2 tbsp Supreme Cinnamon Powder 
4 cups Supreme Almonds



Line a large baking tray with greaseproof paper. Add water, sugar and cinnamon powder into a pan and bring to a boil over medium heat. Add almonds; cook and stir mixture continuously until the liquid evaporates and leaves a thick syrup like coating on the almonds. Pour almonds onto the prepared baking tray and use two forks to separate clumps and spread into an even layer. Allow to cool for about 20 minutes.