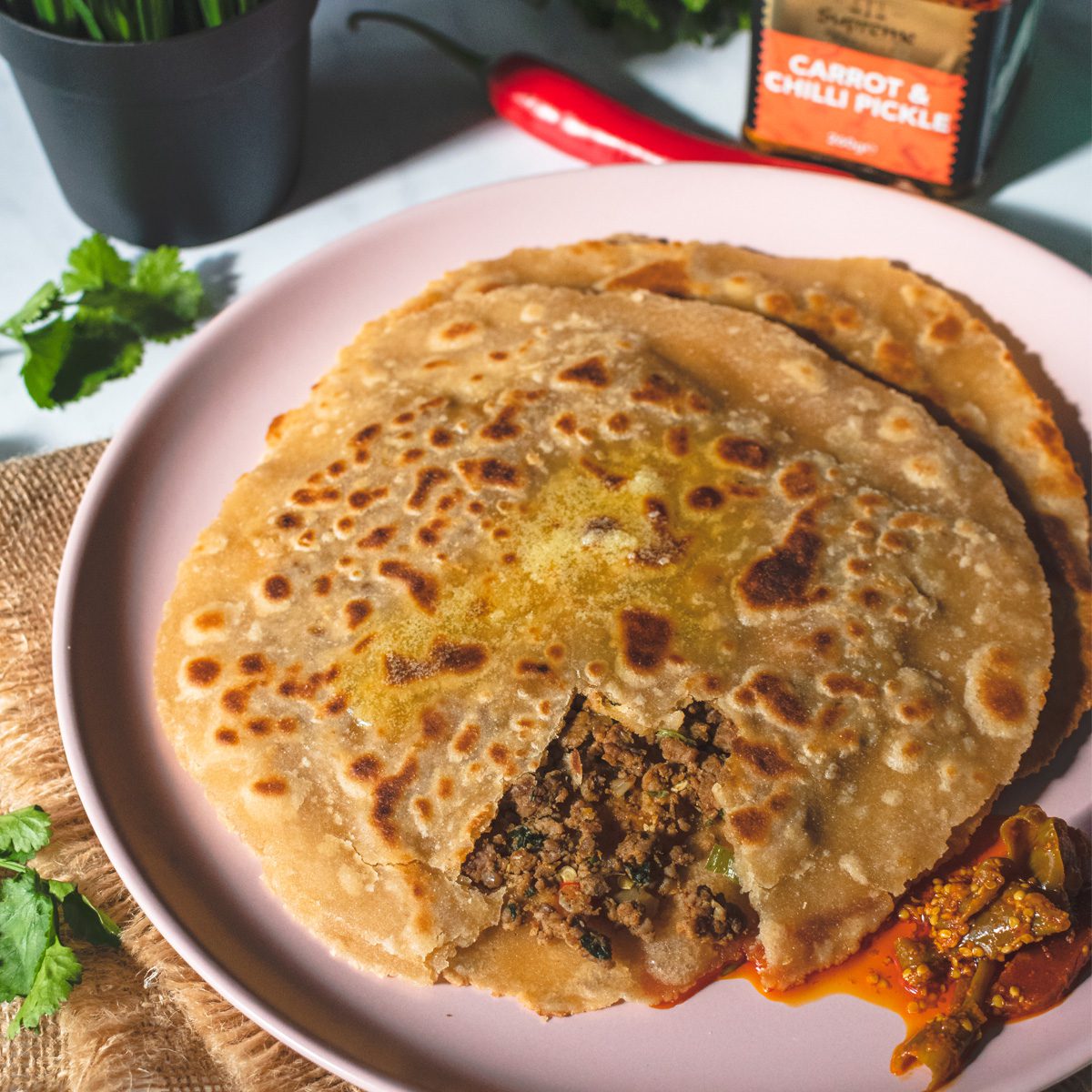 For the filling: 

2 tbsp oil 

1 medium onion, finely chopped 

500g mixed mince

1 tbsp Supreme Ginger Garlic Paste

¼ tsp Supreme Turmeric Powder 

2 tsp Supreme Chilli Powder 

2 tsp Supreme Garam Masala 

1 tsp Supreme Cumin Powder

1 tsp Supreme Coriander Powder 

⅓ cup chopped coriander 

Salt to taste 

Paratha: 

3 cup Supreme Chakki Atta 

⅓ cup oil + extra 

1 ½ cup boiling water 

1 tsp salt 
For the filling: 

Heat  oil in a frying pan over medium-high. Add onions and saute until soft. Then add the mixed mince and ginger garlic paste and stir well to break the mince. Once the mince is cooked stir in all the spices. Cook for 3-4 minutes then add chopped coriander. Stir then remove from heat and place in a sieve to drain any excess oil. 

In a large bowl, add Chakki Atta, salt and oil. Mix together to create crumbs. Now add boiling water and mix together to form a ball. Knead the dough until smooth. Cover with a towel and set aside for 10 minutes. Heat a tawa or non-stick frying pan over medium heat.

Divide the dough into 16 balls. Flour the dough balls & roll into 6 inch circles. Place ½  cup of keema filling across 1 sheet of dough then place another rolled sheet dough on top. Lightly dust with more flour and gently roll to fuse the paratha together. Gently transfer paratha onto a hot tawa or frying pan and cook both sides, drizzling some oil or ghee on each side, until golden brown spots appear. Serve immediately with Supreme pickles.