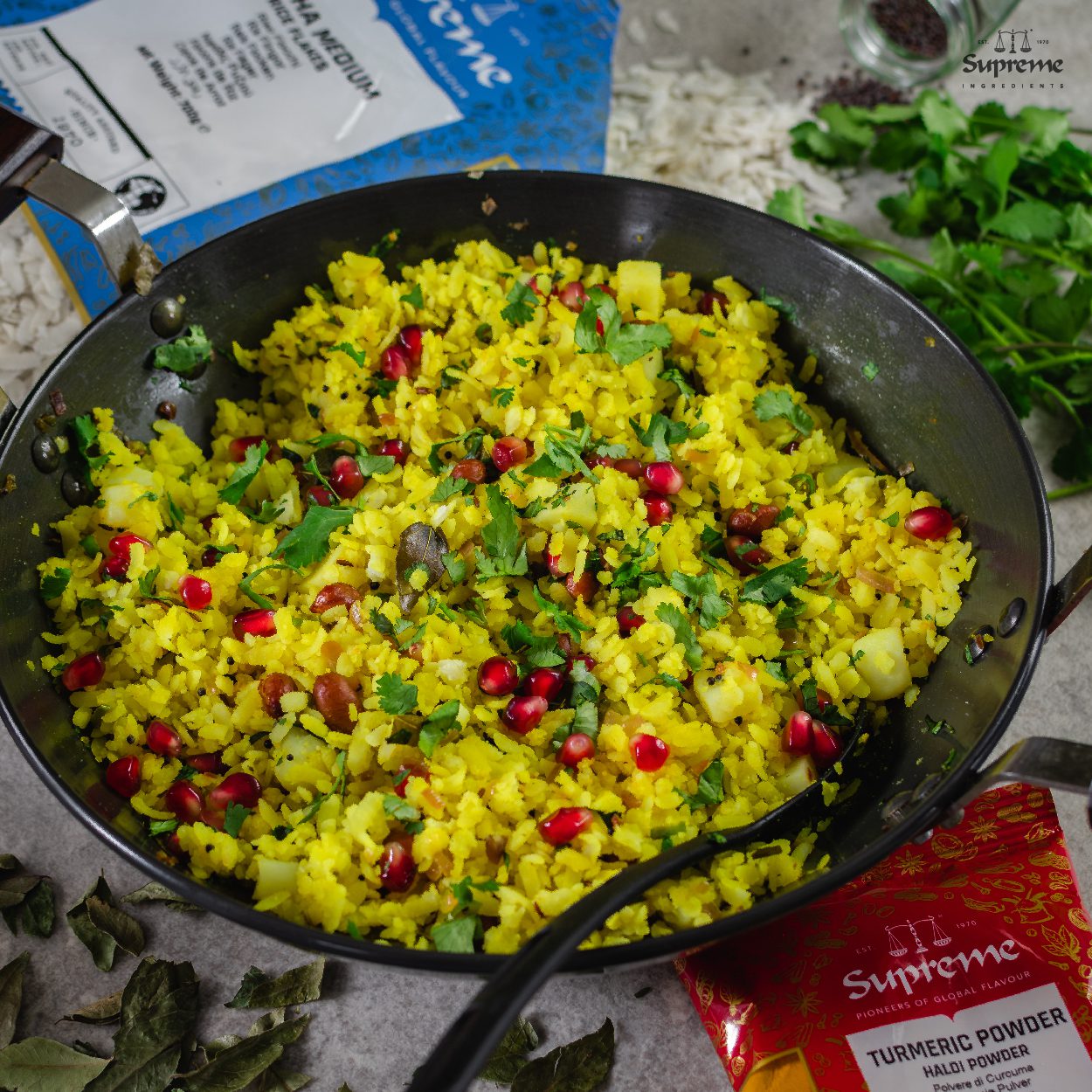 2 tbsp oil
¼ cup Supreme Curry Leaves
¼ cup Supreme Red Peanuts
1 tsp Supreme Turmeric
3 cup Supreme Medium Powha (flattened rice)
½ tsp Supreme Cumin Seeds
1 tsp Supreme Mustard Seeds
1 tbsp sliced green chillies
½ cup finely chopped red onions
1 cup potato chopped potatoes
¼ cup lemon juice
1 tbsp sugar
Salt to taste
½ cup pomegranate seeds
Chopped coriander
Place powha in a strainer and rinse thoroughly in running water. Once rinsed, strain the excess water (careful not to over rinse the powha or they will become mushy). Heat oil in a non stick kadai over medium heat. Add peanuts and roast until golden, remove using a slotted spoon and set aside. In the remaining oil add mustard seeds and once they start spluttering add curry leaves, turmeric powder, chopped red onions and sliced chillies. Saute until onions are soft then add potatoes and cook until cooked through. Add rinsed powha, roasted peanuts, lemon juice, salt and sugar. Mix everything gently, cover and steam on low for 5 minutes. Remove lid, garnish with chopped coriander and pomegranate seeds and serve immediately.