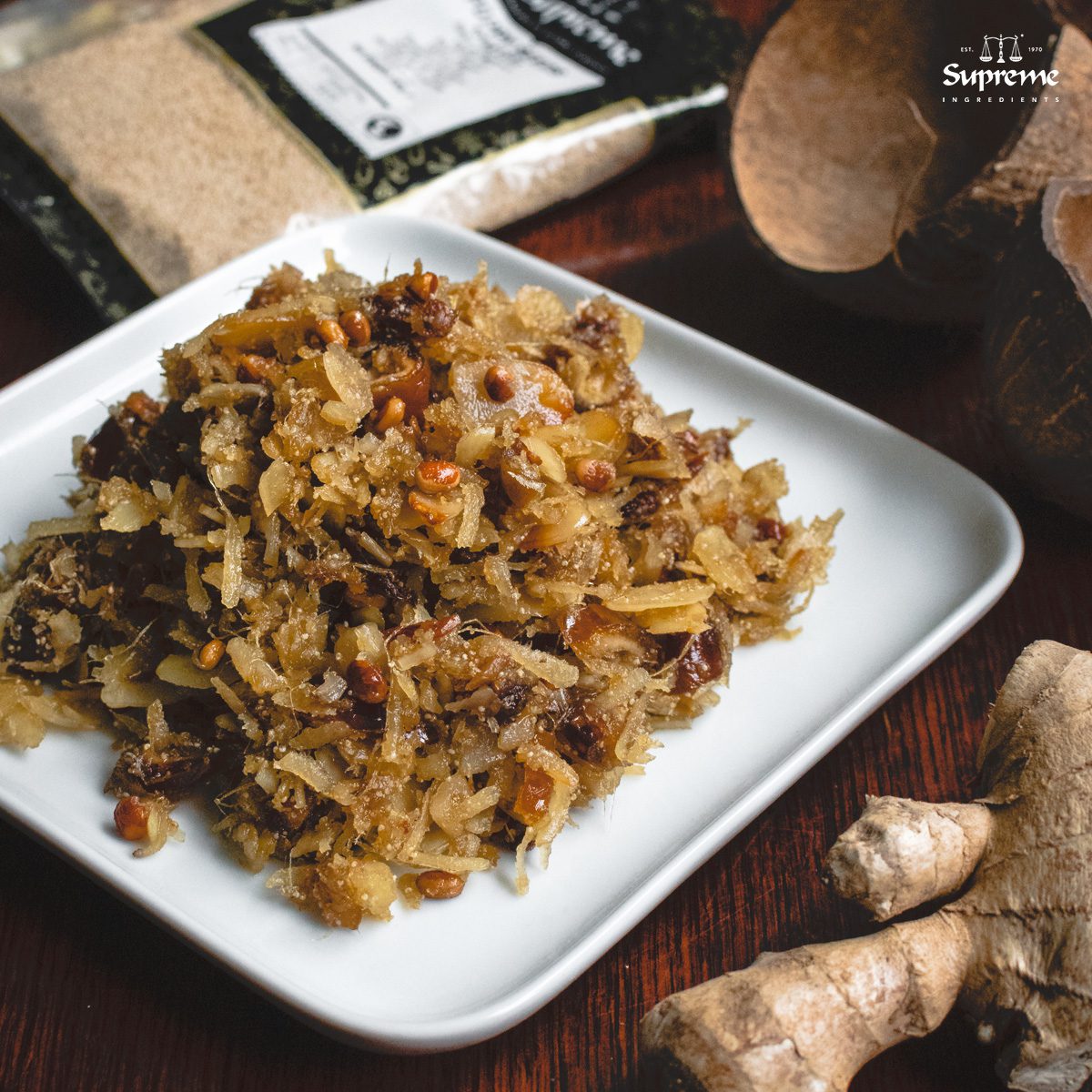 500g peeled & grated fresh ginger 
500g grated fresh coconut 
1 cup ghee 
3 tbsp Supreme Khas Khas (poppy seeds) 
200g Supreme Almond Flakes 
100g Supreme Charoli 
200g Supreme Gur (jaggery)
250g pitted & chopped Dates 
½ cup honey (or to taste)



Heat a large pot over medium-low heat. Add grated ginger and saute until all moisture has evaporated. Add ghee and once melted add grated coconut, Khas Khas, charoli and almond flakes. Mix well and saute until light golden in colour. In the meantime, melt the Gur in a separate pan over low heat. Once melted, add to the ginger & coconut and stir well. Continue to stir and cook until golden. Then remove from heat and stir in honey and chopped dates. 

Store in airtight containers and keep the fridge for up to 2 weeks. Gently reheat before serving.