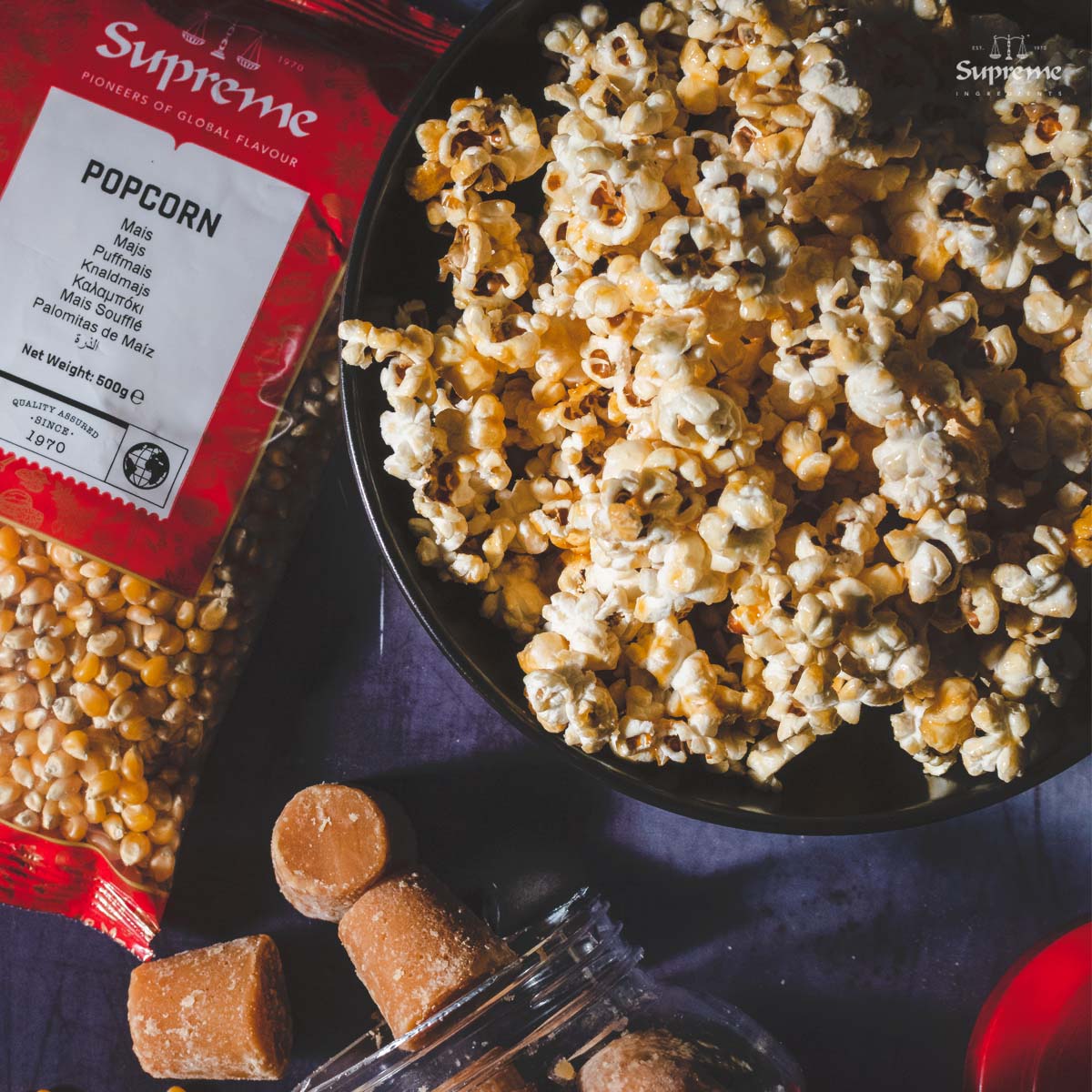 3 tbsp oil

½ cup Supreme Popcorn Kernels 

120g Supreme Gur (jaggery) 

⅓ cup water 

Pinch of Supreme Sea Salt
Heat the oil in a deep pot on medium high heat. Put 3 or 4 popcorn kernels into the oil and cover the pan. When the kernels pop, add the rest of the 1/3 cup of popcorn kernels in an even layer.  Once the popping starts, gently shake the pan by moving it back and forth over the burner. Try to keep the lid slightly ajar to let the steam from the popcorn release. Immediately pour the popcorn into a wide bowl. Line a large baking sheet with greaseproof paper and set aside. In the same pot add water, gur and sea salt and melt over medium-heat. Once the gur has melted turn the heat to high and bring to a boil. When it starts to bubble vigorously, remove from heat and pour over the popcorn. Working quickly, use a silicone spatula to fold the sauce into the popcorn. Once covered, spread on the prepared baking sheet and let it cool on a single flat layer. Let the popcorn cool for 10-15 minutes then serve immediately.