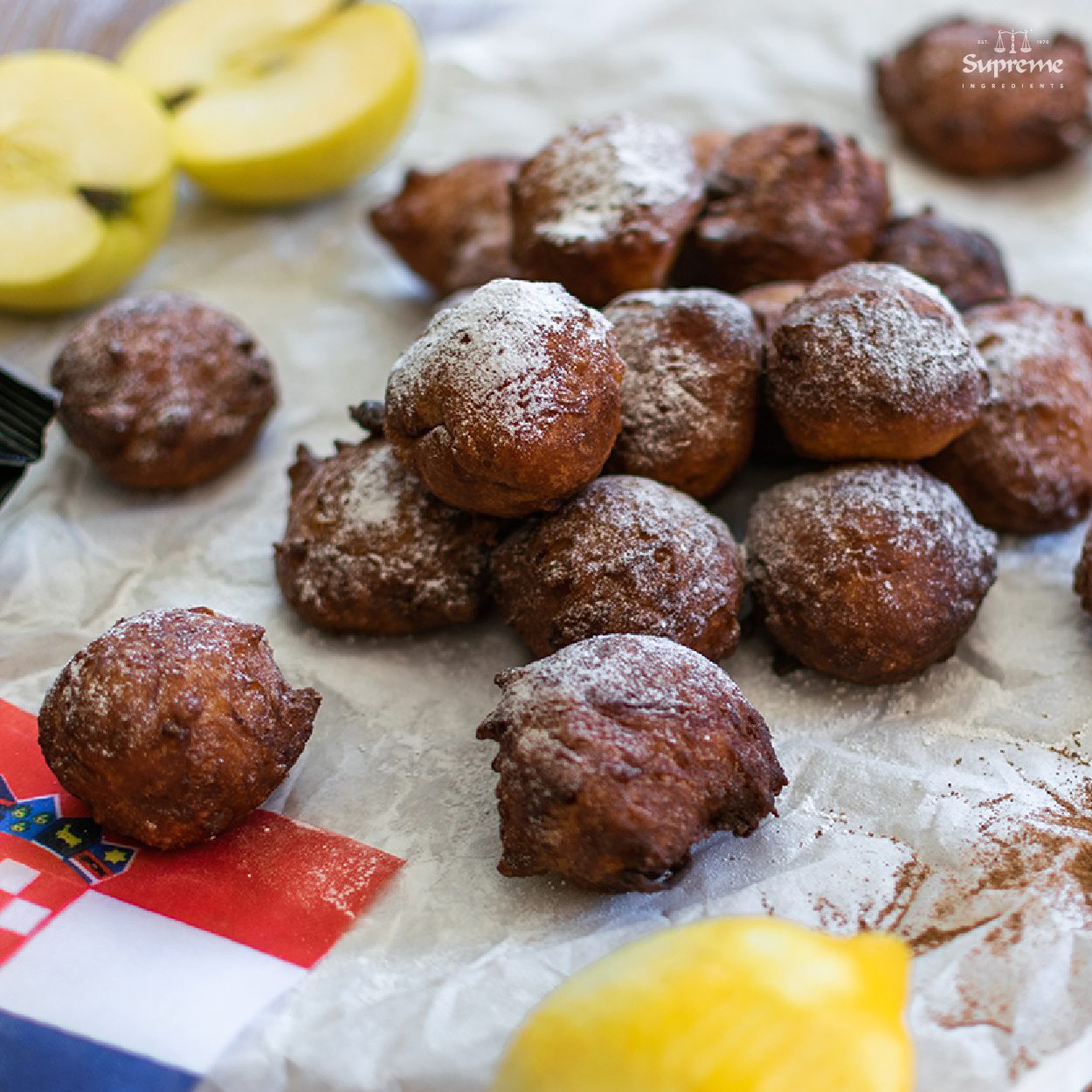 350g plain flour
1 tbsp oil
1 green apple, grated
450g yogurt
80g sugar
1 egg, whisked
Zest of 1 lemon
½ tsp Supreme Cinnamon Powder
3 tsp baking powder
Oil to deep fry
In a bowl, mix together plain flour, cinnamon powder and baking powder and set aside. In another bowl add oil, grated apple, yogurt, sugar, egg, lemon zest and mix well. Slowly add the dry ingredients into the wet ingredients and mix well until smooth and fully combined. Heat oil in a deep pot over medium-high heat. Using a table spoon gently drop dollops of batter into oil and fry until deep golden all over and cooked through (adjust temperature of the oil if needed). Drain on paper towel and dust with powdered sugar and serve.