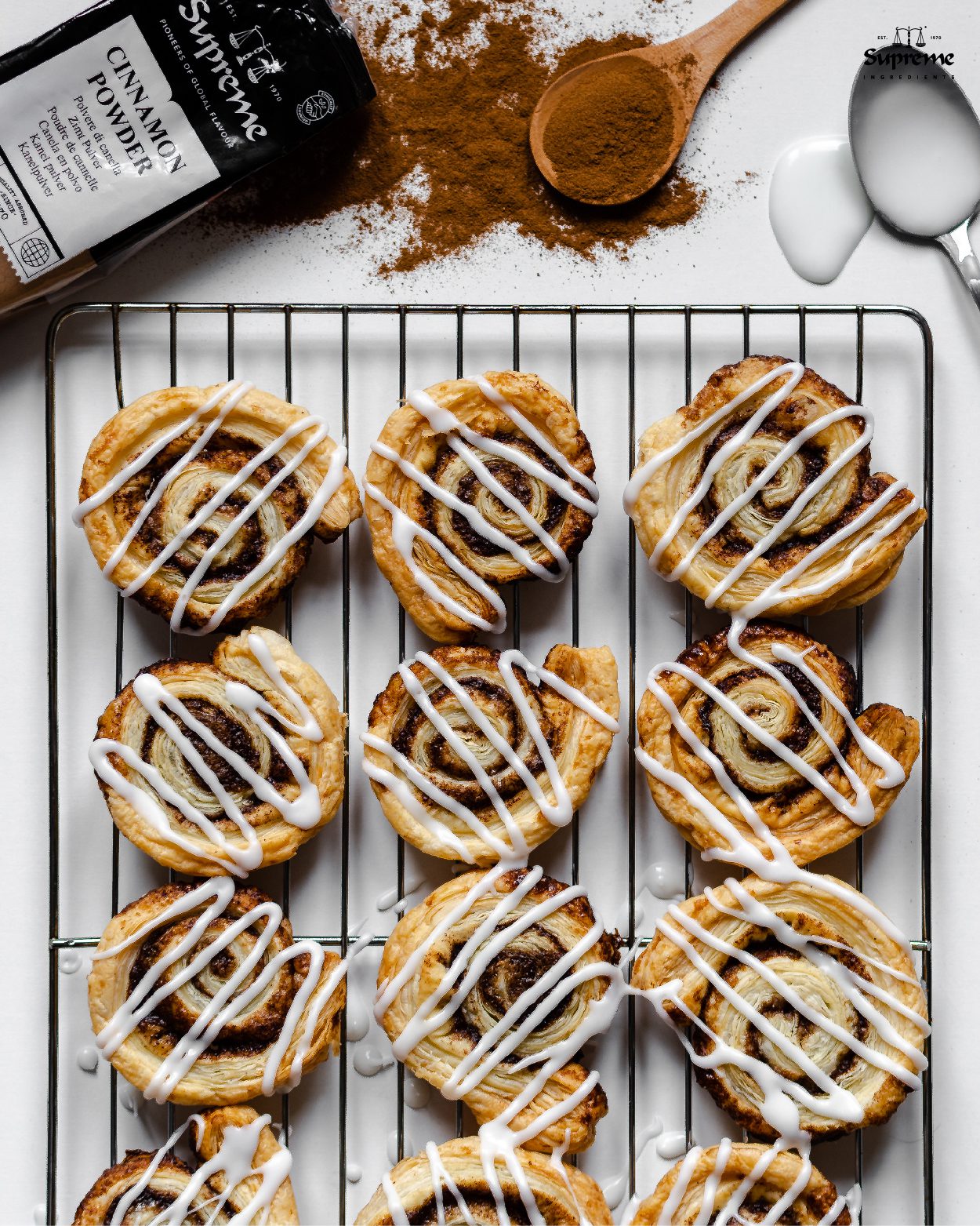 1 sheet of ready ready rolled puff pastry
80g room temperature salted butter
100g soft dark brown sugar
1 tbsp Supreme Cinnamon Powder
Milk or egg wash
Icing:
½ cup icing sugar
1 tsp vanilla extract
2 tbsp milk
In a bowl mix together cinnamon powder and soft brown sugar and wet aside. Unroll the pastry and keep it on the enclosed paper. Evenly spread the butter, then sprinkle over the brown sugar and cinnamon mixture. Gently roll the pastry and chill in the freezer for 30 minutes. Preheat oven to 170°c. Take a sharp knife and cut the roll into 3/4 inch slices and carefully arrange 1 inch apart on m prepared baking sheets. Lightly brush with egg wash or milk and bake for 15-18 minutes or until puffed and light golden. In a bowl mix together icing sugar, vanilla extract and milk. Pour into a piping bag and pipe over cooled cinnamon roll pinwheels.