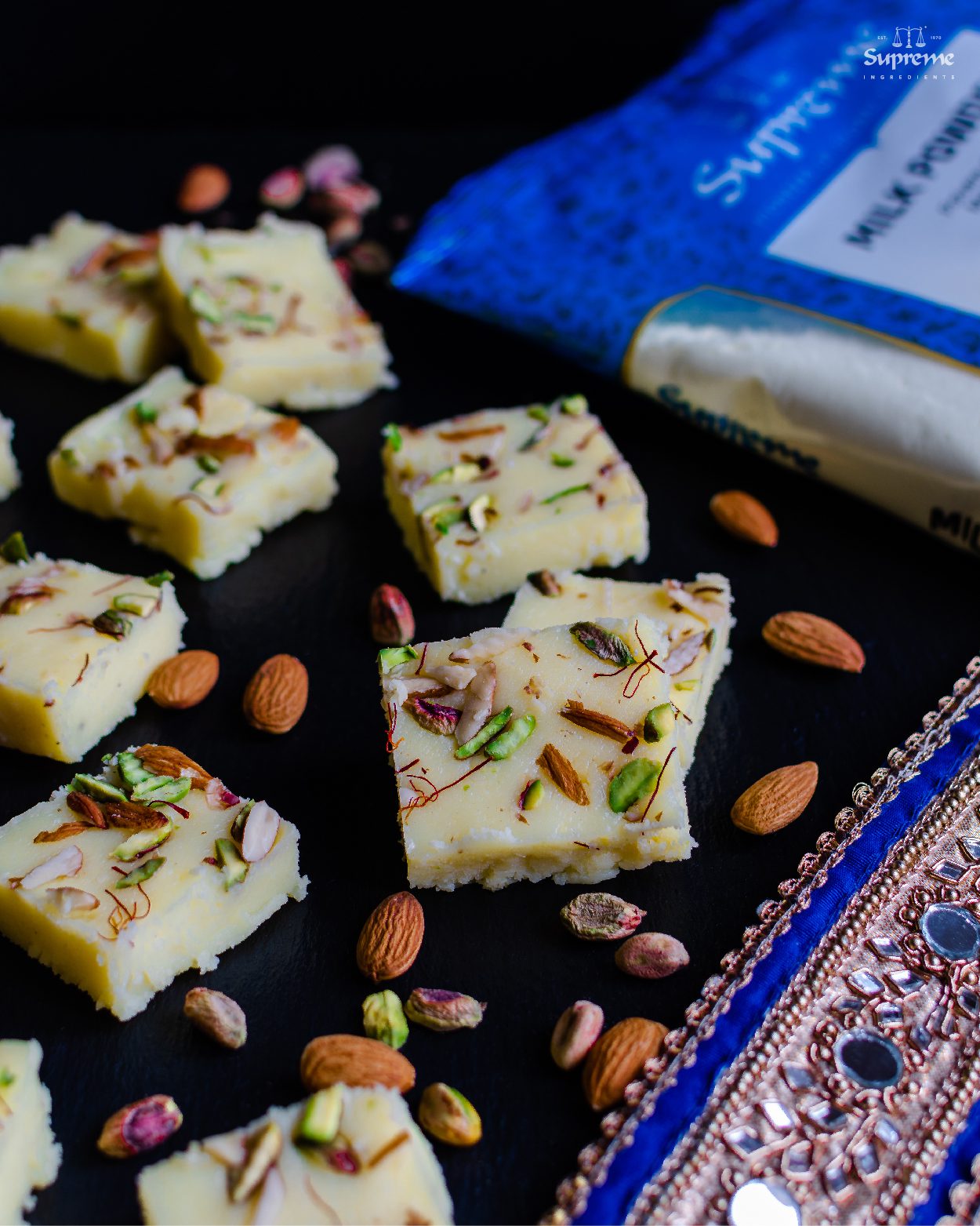 170g Ghee or butter and extra to grease
3 cups Supreme Milk Powder
¾ cup milk
1 ½ cups Sugar
¼ tsp Supreme Green Cardamom Powder
Generous pinch of saffron
10 Supreme Almonds, cut into slivers
20 Supreme Pistachios, cut into slivers
Grease a 8 X 12 inch baking tray and set aside. Melt ghee or butter in a large nonstick pot over medium-low heat. Once melted, add milk and milk powder and stir constantly until well combined. Now add sugar and continue to stir until the sugar dissolves and the mixture thickens. As soon as the mixture starts to leave the sides of the pot, stir in green cardamom powder and pour the mixture into the greased tray. Using a spatula flatten into an even layer. Top with saffron and nuts and lightly press down. Set aside to cool, then slice and serve.