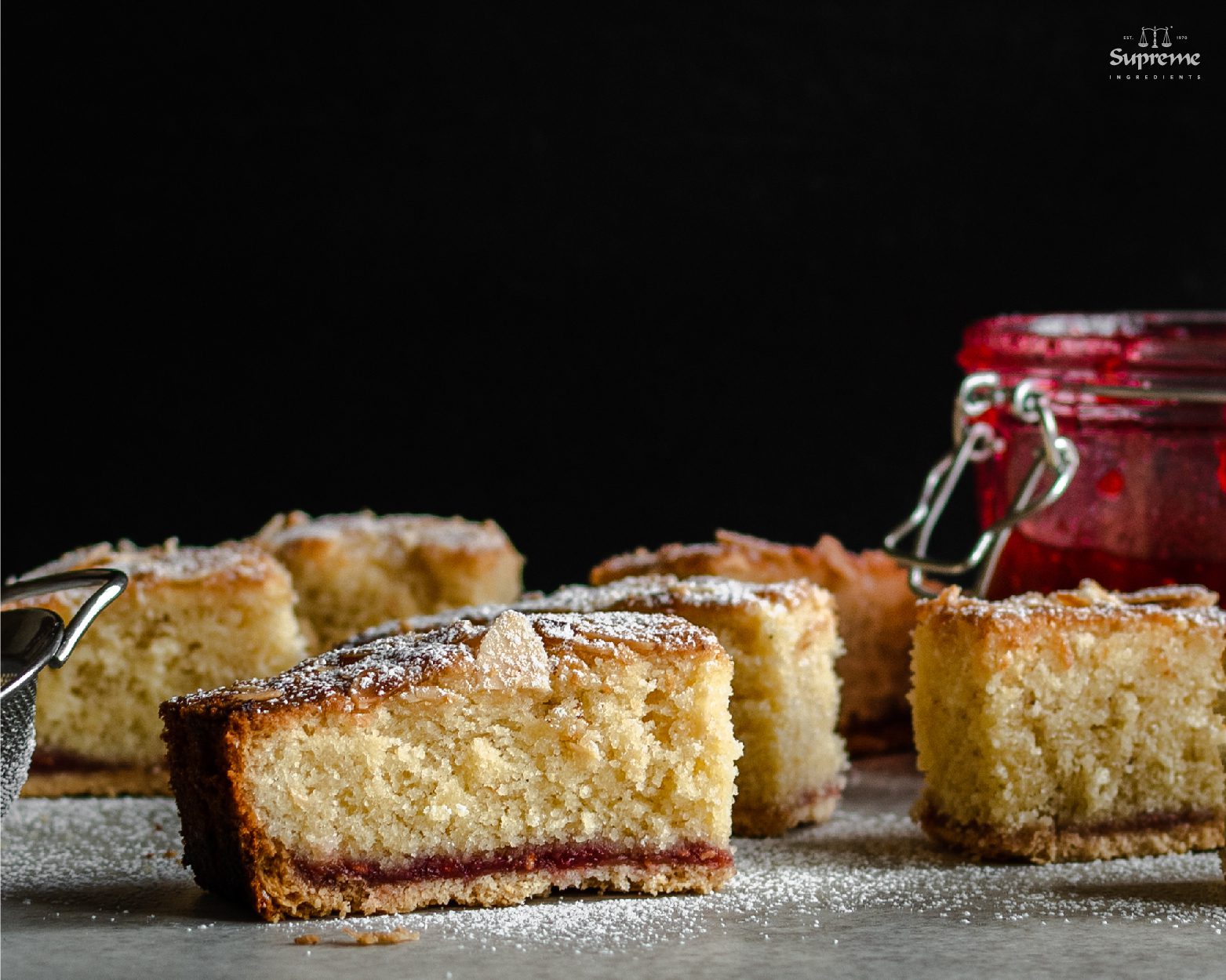 Ready rolled shortcrust pastry
175g room temperature salted butter
175g caster sugar
3 eggs
75g plain flour, sieved
½ tsp baking powder
150g Supreme Almond Powder
1 tbsp almond extract
200g raspberry jam
50g Supreme Almond Flakes
Icing sugar to dust
Preheat oven to 175°c. Grease and line a 20x30cm tin. Unroll the shortcrust pastry and transfer to your pre-greased tin, pushing the pastry into the edges. Trim the excess and line the pastry. Using a fork, poke the pastry with some greaseproof paper before filling with baking beans/rice or lentils. Blind bake the pastry for 5 minutes. Remove the parchment and beans from the baked pastry, bake for a further 5 minutes then set aside to cool. Spread jam over the cooled pastry then set aside. To make the filling, beat together the butter and sugar until light and fluffy. Add eggs one at a time and beat after each addition. Add the almond extract, then gently fold in almond powder, plain flour and baking powder until well combined. Pour the batter on top of your jam-topped pastry and evenly spread. Top with almond flakes and bake at 175°c 25-30 minutes until golden. If the top starts to get too brown, cover loosely with foil. Remove and cool. Once cooled, dust with icing sugar and cut into slices.