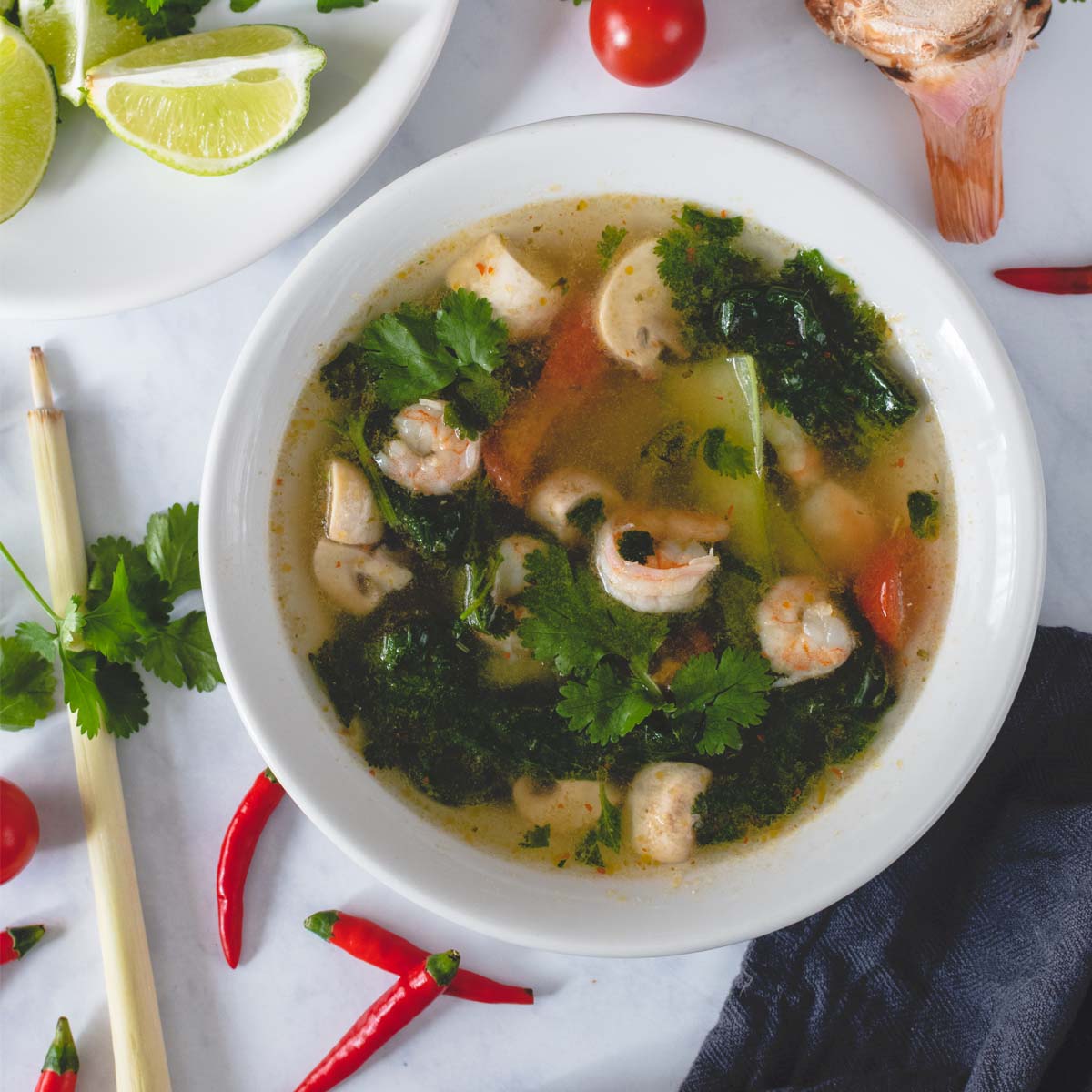 Paste:

4 Thai red chillies

2 stalks fresh lemon lemongrass, outer skin removed 

2 tbsp Supreme Garlic Paste

3 inch piece peeled galangal 

1 tbsp kaffir leaves 

.

300g prawns with shells (keep the shells) 

1.5 lt water 

¼ cup oil 

1 lt prawns stock 

1 lt water 

3 chicken/ veg stock cubes 

4 tbsp fish sauce 

200g mushrooms, cut into quarters 

6 cherry tomatoes, cut into quarters 

2 Pak choi, trimmed 

Salt to taste 

Generous handful of roughly chopped coriander 

Lime wedges 
Add prawns shells and 1.5 Lt water into a pot and bring to a boil over medium-high. Reduce heat to low and simmer for 30 minutes. Strain the stock, discard the shells and set the stock aside. 

Add all the ingredients for the paste into the food processor and blend until smooth. 

Heat oil in a pot over medium heat. Add the paste and saute until fragrant. Add prawns stock, water and stock cubes. Bring to a boil and stir until the stock cubes dissolve. Reduce heat to low, add prawns, mushrooms, tomatoes and pak choi and simmer for 5 minutes. Lastly, add fish sauce, coriander and check seasoning. Serve with fresh lime.