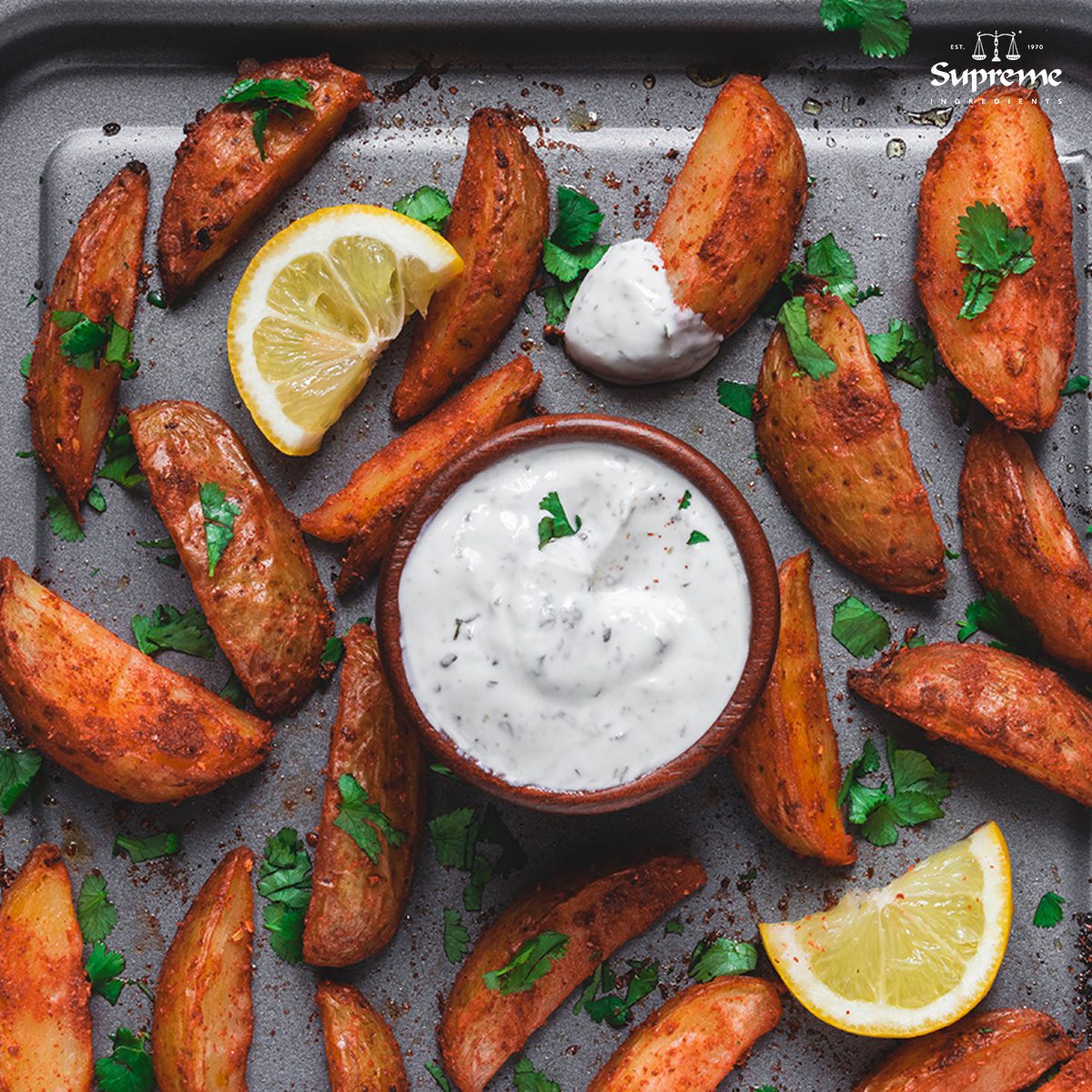 5 Maris Piper Potatoes (cut into wedges) 

2 Tbsp Olive Oil

1 Tbsp Supreme Tandoori Masala Powder

1/2 Tsp Supreme Garlic Powder

Salt to taste 

4 Tbsp Yogurt

2 Tbsp Milk

1 Tsp Mint Sauce
Parboil potatoes in water, drain and cool. In a bowl mix in Olive Oil, Tandoori Masala Powder, Garlic Powder and Salt. Add the cooled Potato Wedges and toss evenly. Spread on a baking sheet and bake at 200°c for 20-25 mins or until crisp and golden (Remember to turn them over in between for an even bake). Meanwhile mix together Yogurt, Milk, Mint Sauce and Salt, and set aside. Garnish with chopped coriander, lemon slices and serve with Yogurt and Mint Sauce.