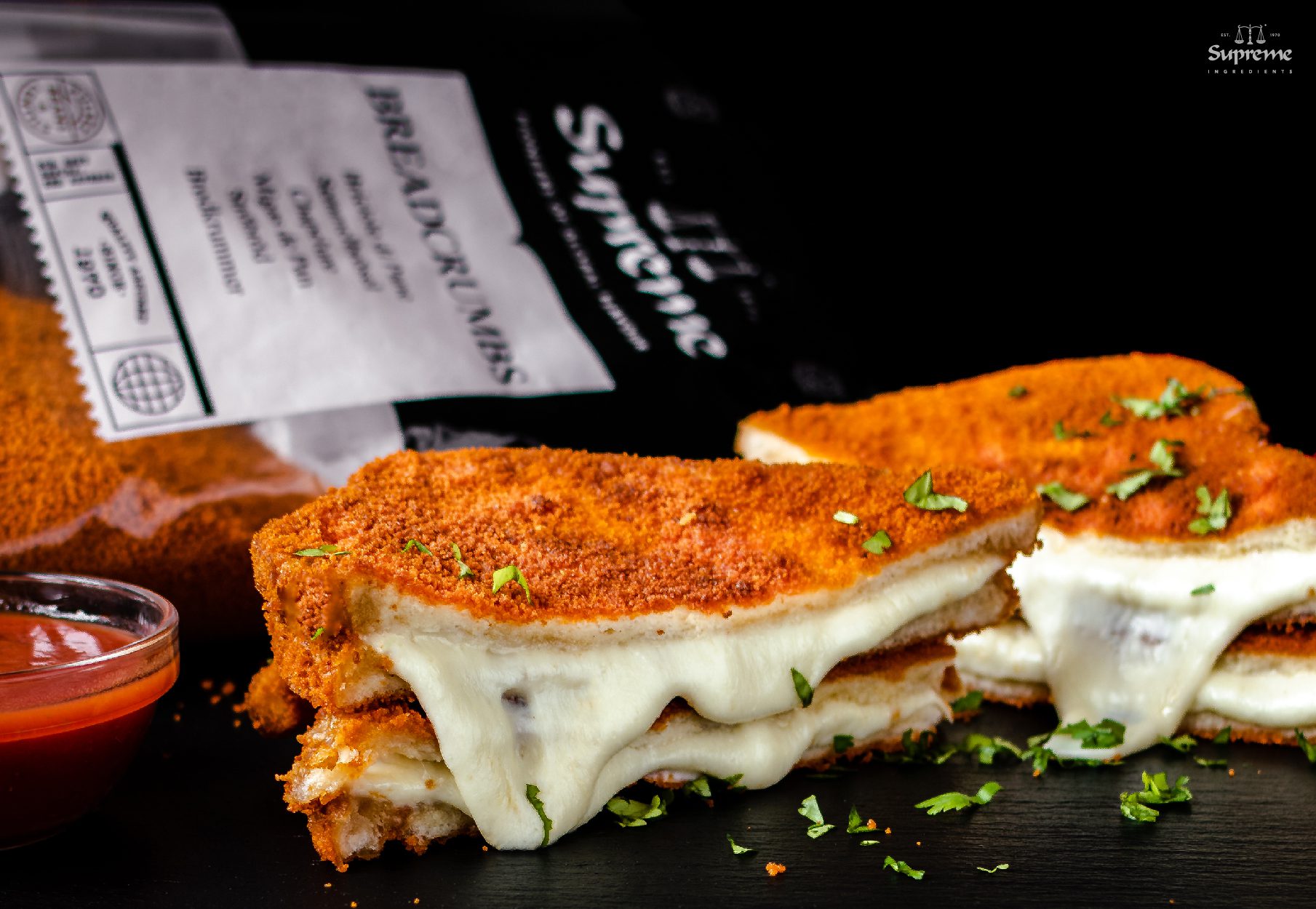 4 slices of stale white bread
2 large eggs, whisked
¼ tsp Supreme Coarse Black Pepper
¼ tsp Supreme Garlic Powder
Salt to taste
1 fresh mozzarella ball, cut into ¼ inch slices
½ cup plain flour
2 cups Supreme Breadcrumbs
Oil to shallow fry
Chopped parsley to garnish
In a bowl, whisk together eggs, salt, pepper and garlic powder, set aside. Pour breadcrumbs and plain flour into separate plates and set aside. Divide the mozzarella between 2 slices of the bread. Then put the remaining 2 slices of bread on top of the mozzarella and press to close. Heat oil over medium-high heat in a large frying pan until it is ½ inch deep. Working in batches, dredge each sandwich in flour. Shake off the excess, dip in egg mixture then generously in breadcrumbs. Carefully place the first sandwich in the hot oil and fry till each side is crisp and golden. Remove and drain on kitchen towel. Cut in half, garnish with chopped parsley and serve immediately.