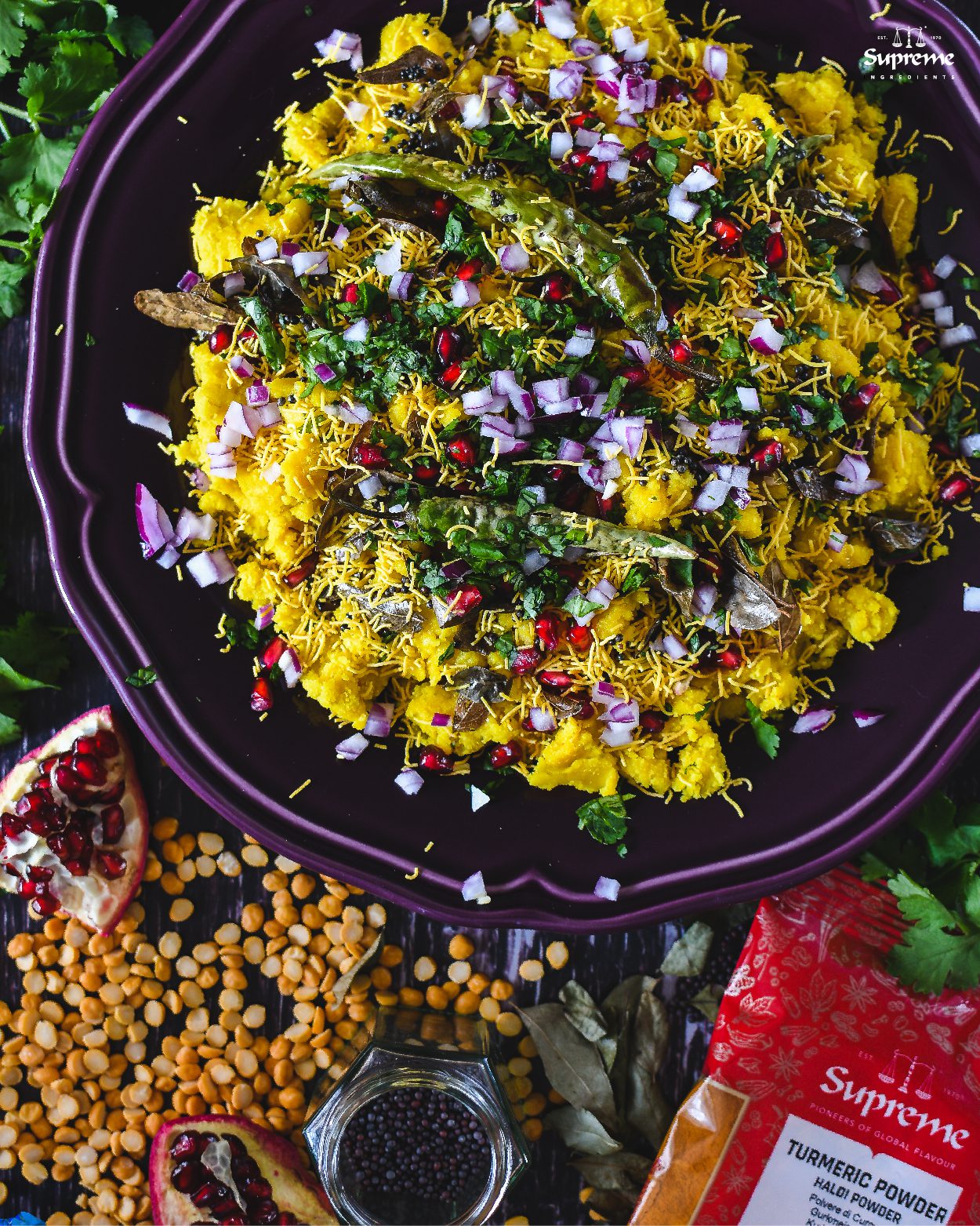 1 cup Supreme Chana Dal
1 tsp Supreme Ginger Paste
3 tbsp sugar
Juice of 1 lemon
3-4 green chillies
¼ tsp asafoetida
Salt to taste
¼ tsp Supreme Turmeric

Tadka:
⅓ cup oil
1 tbsp Supreme Mustard Seeds
¼ cup Supreme Curry Leaves
3-4 green chillies
Garnish:
Nylon sev
Chopped coriander
Chopped red onion
Pomegranate seeds
Rinse and soak the chana dal in enough water for 6 hours. Drain and add to a blender along with ginger paste, sugar, lemon juice, green chillies, asafoetida, salt and turmeric. Blend everything together until smooth. Heat a non-stick pot over low heat and add the blended dal. Stir constantly and cook until dal becomes dry and forms one big lump. Cover with a lid and turn off heat. In the meantime prepare the tadka; heat oil over medium heat. Add mustard seeds and once they start to splutter add curry leaves and green chilies cook for 30 seconds. Crumble the chana dal onto a serving dish and pour the tadka top. Garnish with nylon sev, chopped coriander, chopped red onion and pomegranate seeds.