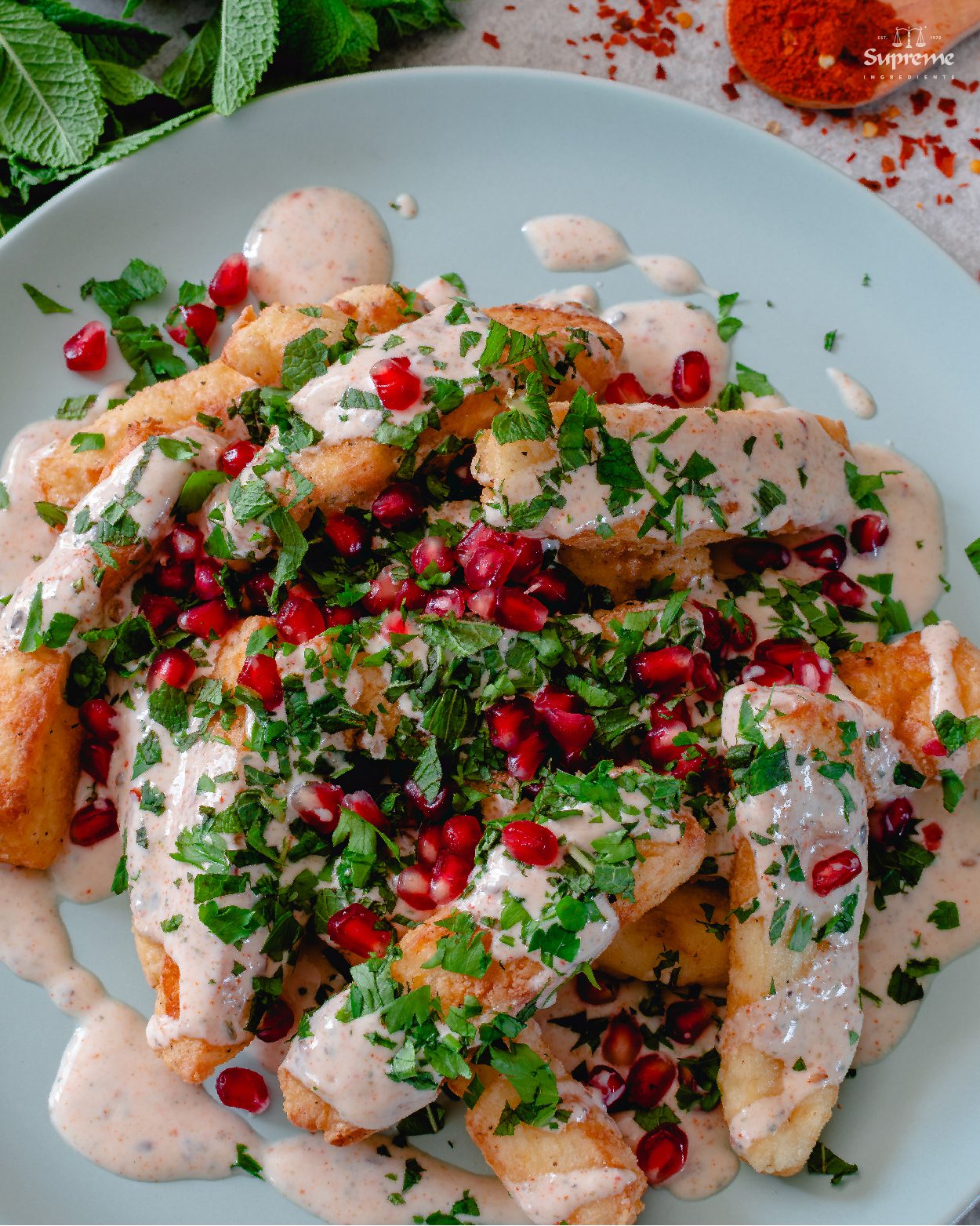 450g halloumi, cut into fries
¼ cup plain flour
¼ cup cornflour
1 tsp Supreme Garlic Powder
1 tsp Supreme Onion Powder
Oil for deep frying

Yogurt Sauce:
½ cup cup greek yogurt
2 tbsp milk
2 tsp Za'atar
½ tsp Supreme Chilli Flakes
½ tsp Supreme Chilli Powder
Pinch of salt
2 tbsp honey

Garnish:
Chopped parsley
Chopped mint
Pomegranate seeds
In a bowl, mix together all the ingredients for the yogurt sauce and set aside. Heat enough oil to deep over medium-high heat. In a bowl mix together; plain flour, corn flour, garlic powder and onion powder. Once the oil is hot enough, coat each halloumi fry in the seasoned flour mix and gently add to the oil. Working in batches, cook until golden and crisp. Remove using a slotted spoon and drain on kitchen paper. Place on a serving dish and spoon over desired amount of yogurt sauce. Garnish with chopped mint, chopped parsley, pomegranate seeds and serve immediately.