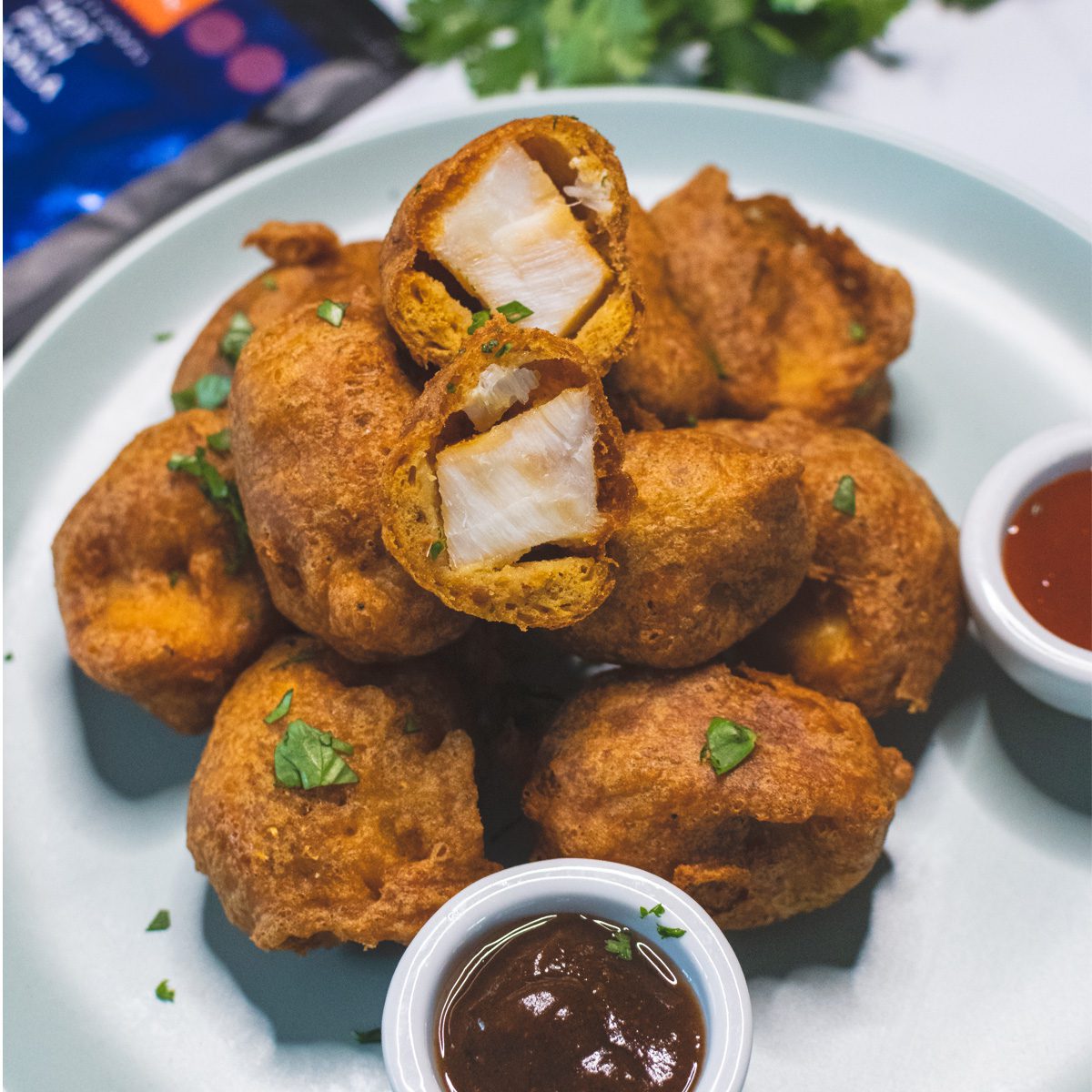 1 cup Supreme Chickpea Flour 

½ cup Supreme Rice Flour 

¼ cup Supreme Hot/ Mild Fish Masala 

Salt to taste, if needed 

½ tsp baking powder 

1 ½ cups chilled sparkling water 

4 cod fillets, cut into chunks 

Oil to deep fry 

Chopped coriander
Heat enough oil in a pot to deep fry over medium-high heat. In a bowl, mix together chickpea flour, rice flour, fish masala and baking powder. Add sparkling water and whisk together until smooth. Once the oil is heated, dip the fish into the batter and gently drop into the oil. Fry until golden brown on all sides. Repeat the same and fry in batches. Garnish with chopped coriander and serve with your favourite chutneys.