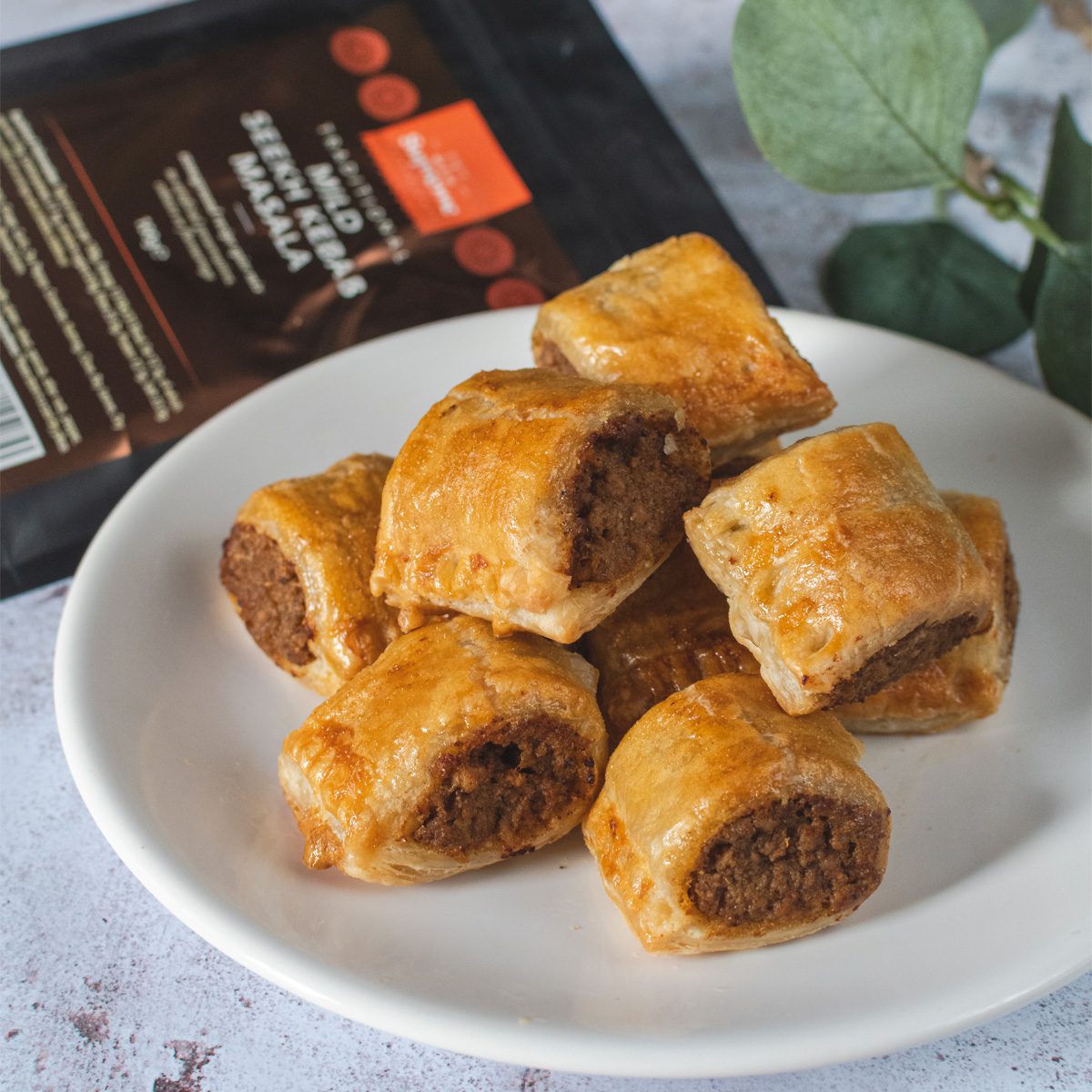 500g beef mince 

2 medium potatoes, peeled & chopped 

1 medium onion, peeled & chopped

¼ cup Supreme Hot/Mild Seekh Kebab Masala 

1 cup water 

Salt to taste (if needed) 

1 puff pastry sheet 

Egg, whisked 
Add beef, potatoes, onions, masala and water into the ninja cooking pot. Cover with the pressure cooker lid and secure the valve to seal. Pressure cook on high for 10 minutes. Carefully turn the valve to vent and quick release the steam.

Remove the lid and turn on sauté mode on high. 

Use a potato masher to mix everything together and sauté until excess water has evaporated. Check seasoning and salt (if needed).

Set the mixture aside to cool. Unroll a sheet of puff pastry and cut lengthways into 3 equal strips. Once the mixture has cooled, divide the mince mixture into 3 portions and spread along the length of each strip in a cylinder shape. Brush the edge with water and tightly roll the pastry around the mince and seal using a fork. Use a sharp knife to cut each roll into 2.5cm long pieces. At this point they can be frozen. 

To cook: place on a baking sheet. Brush with egg wash and bake in the oven at 180°c for 20-25 minutes until the pastry is golden. Or airfry at 180°c for 12-13 minutes.