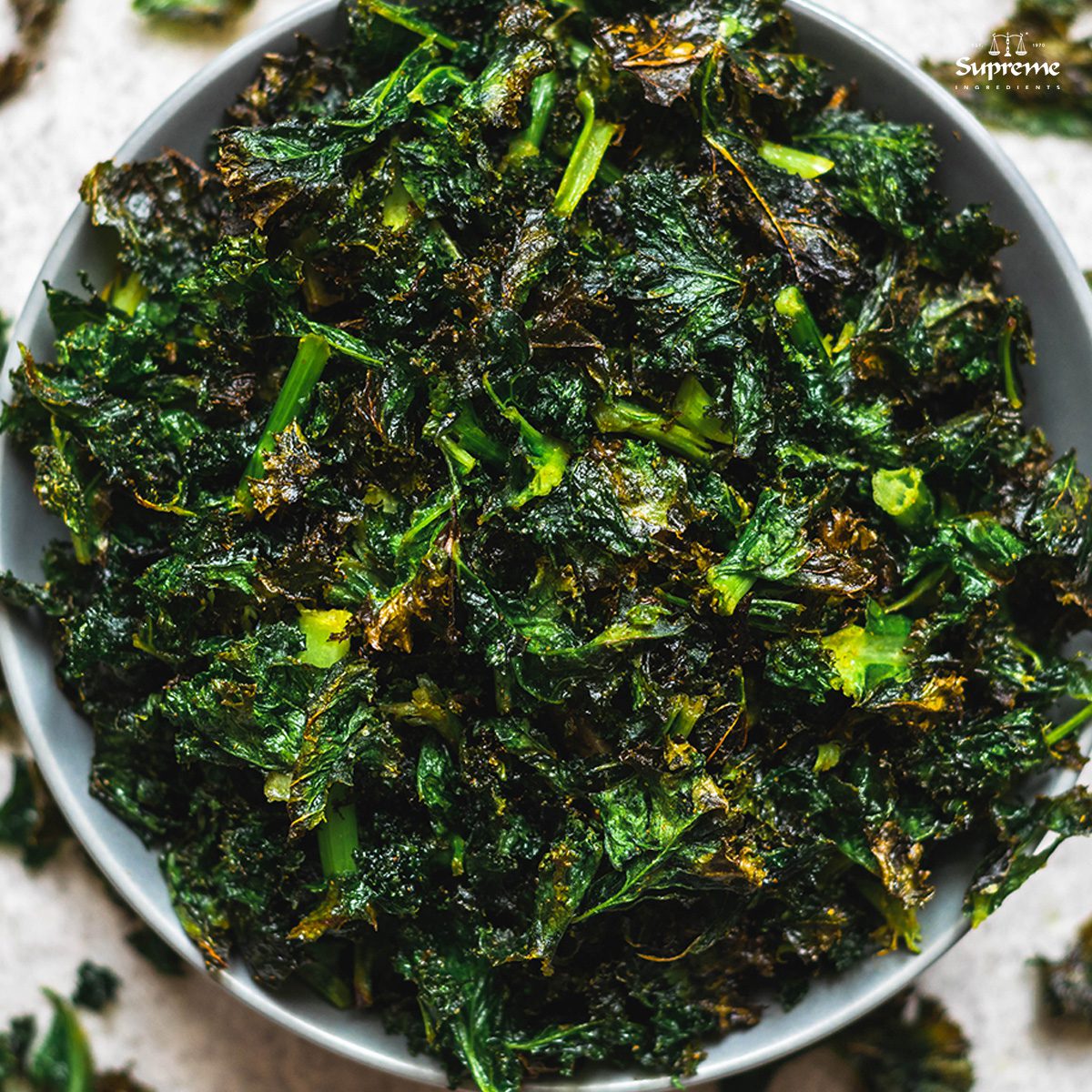 200g kale, washed, dried and cut into bite size pieces

2 tbsp Olive oil

1 tbsp Supreme Curry Powder

Salt to taste
Preheat the oven to 180°C and line 2 large baking trays with baking paper.
In a large bowl combine olive oil, Curry Powder and salt. Add kale leaves and toss to coat evenly in oil mixture. Spread kale out in a single layer on the baking trays and bake for 10-12 minutes or until leaves are crisp. Transfer the kale to a rack to cool, then serve.