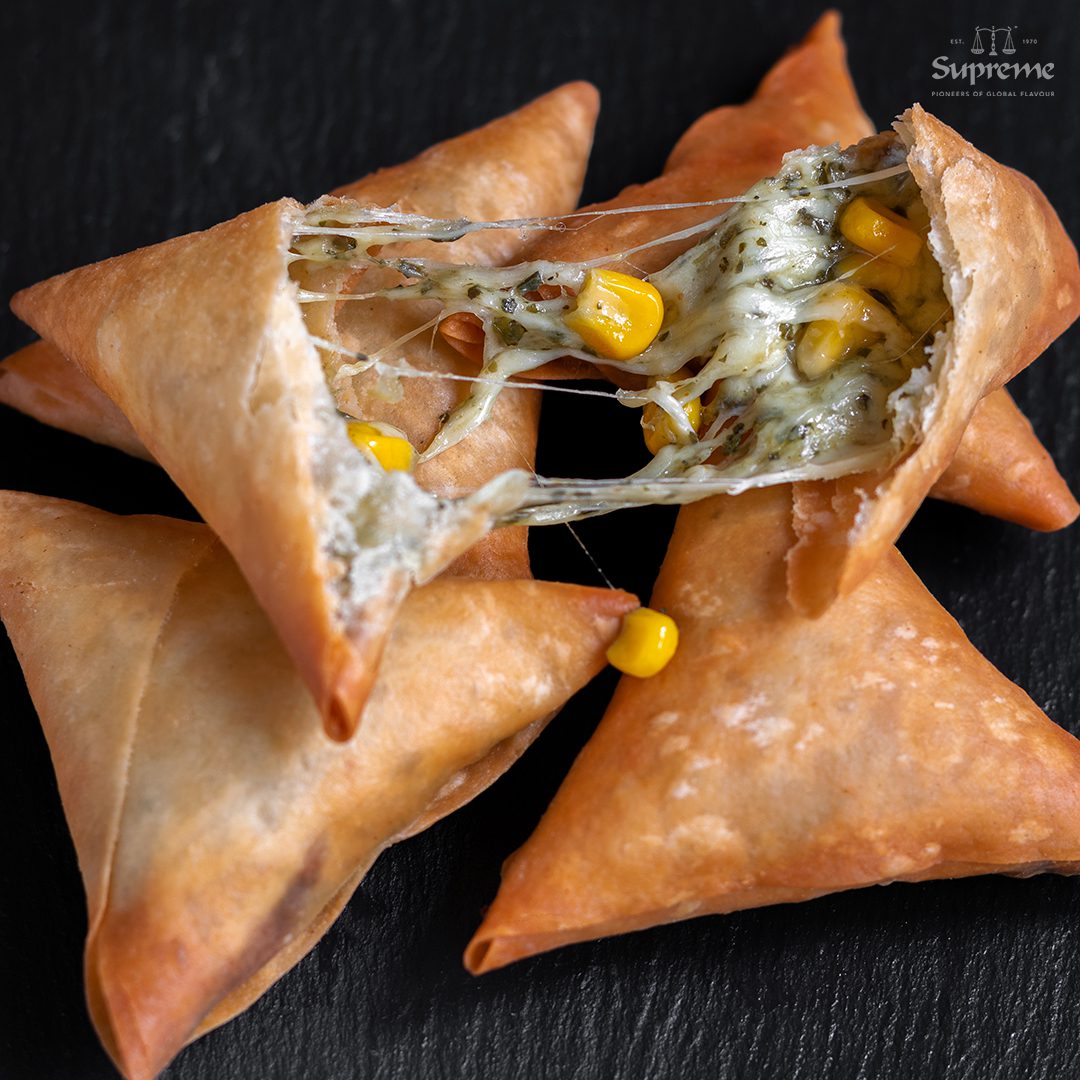 2 ½ cups grated mozzarella cheese
1 Cup Sweetcorn
2 tbsp garden mint
1 tsp Supreme Cumin Powder
½ tsp Supreme Garlic Powder
Salt to taste
Oil to deep fry
Samosa sheets

Flour Paste:
½ cup plain flour
½ cup water
In a bowl, add cheese, sweetcorn, garden mint, cumin powder, garlic powder and salt, and mix well. Make flour paste by mixing flour and water together until you have a thick consistency. To make the flour paste, mix water and plain flour together until smooth. To fill samosas, fold the right hand side of the sheet and create a triangle shape. Fold the triangle over itself so you have a 'cone'. Fill the cone with the cheese mixture and continue to fold, seal the end with flour paste. Repeat with remaining samosa sheets and filling. To cook, deep fry in hot oil until golden brown.