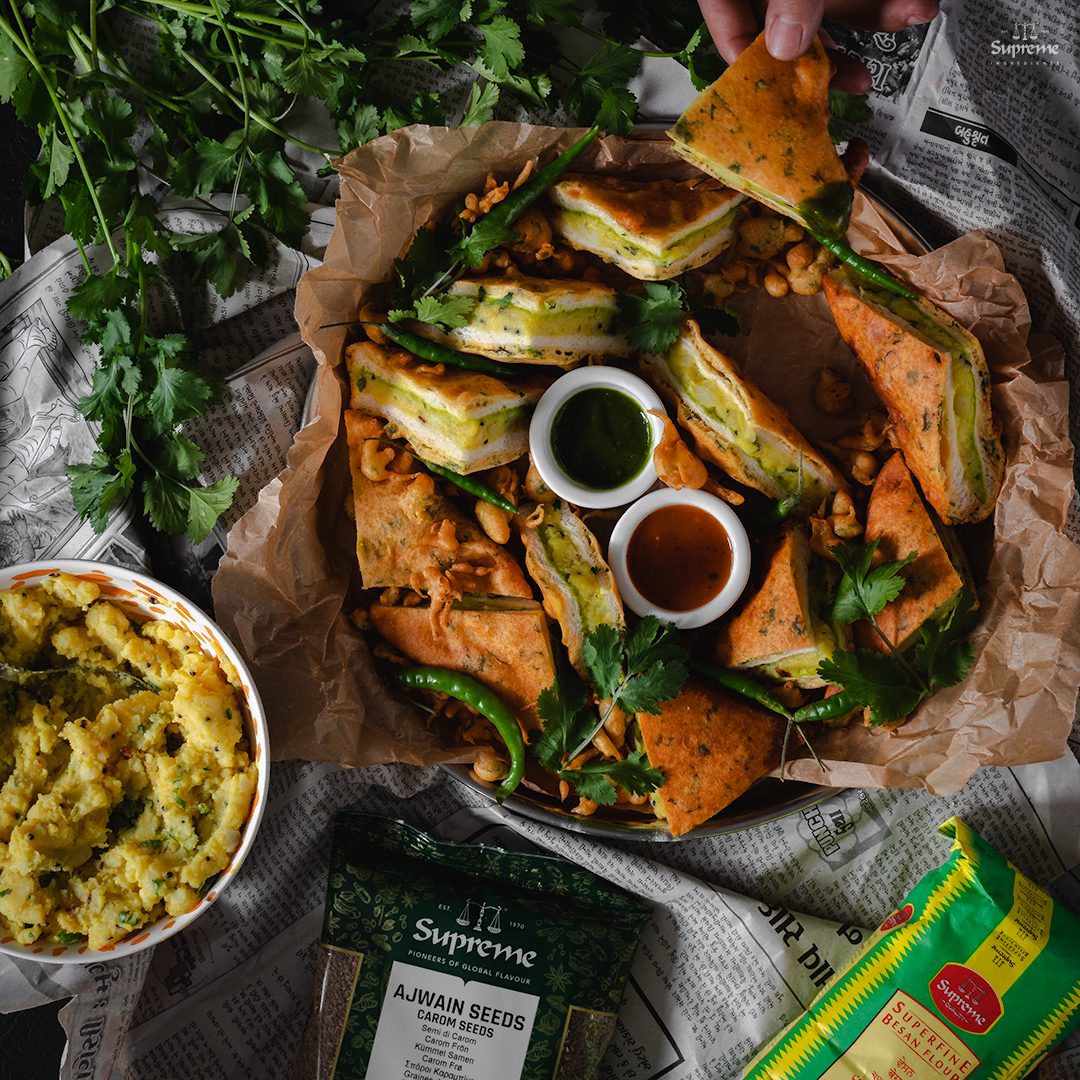 4 cups Supreme Gram Flour (besan)
1 tsp Supreme Ajwain (carom seeds)
½ tsp ginger garlic paste
3 cups water
Salt to taste
Handful of chopped coriander
½ tsp baking powder
1-2 green chillies, finely chopped
6 slices of bread
3 cups of potato filling
½ cup green chutney
Spread green chutney on one side of all slices of bread. Add a cup of potato filling to 3 of the slices then top with remaining 3 slices and press down to make a sandwich. Heat enough oil to deep fry over medium heat. Whilst oil is heating up, prepare the batter; In a bowl whisk together gram flour, ajwain, ginger garlic paste, salt, water, chopped coriander, baking powder and green chillies. Dip the whole sandwich into the batter and carefully drop into the hot oil. Fry until golden on both sides, flipping halfway. Drain on kitchen paper, cut into quarters and serve immediately with chutneys. Repeat with remaining slices and batter.