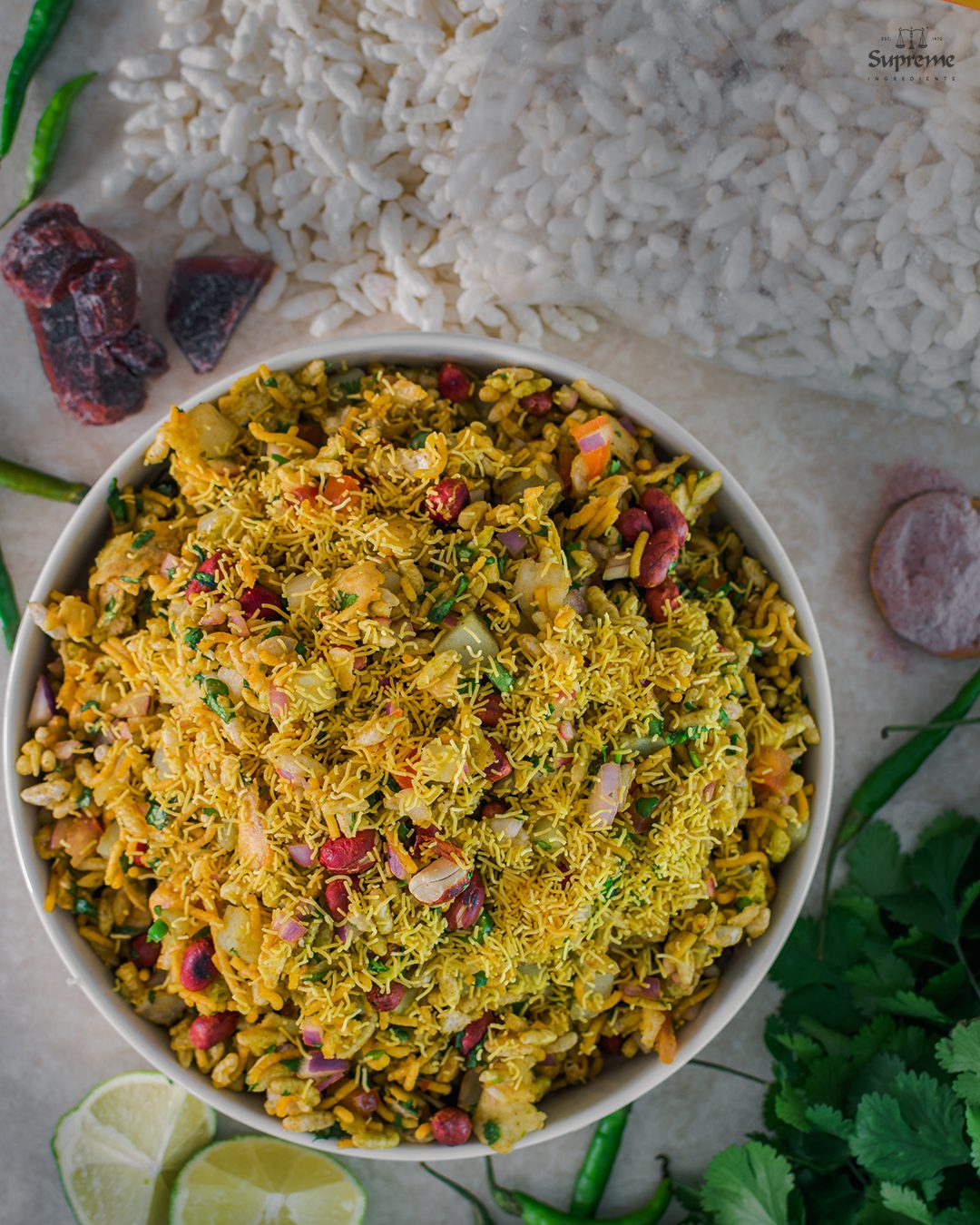 Bhel Puri:
3 cups Supreme Mumra (puffed rice)
1 cup crispy puri, crushed
1 cup cubed potatoes, boiled until fully cooked
½ cup finely chopped tomatoes
½ cup finely chopped red onions
1-2 green chillies finely chopped
½ cup finely chopped coriander
1 cup thin sev
½ cup Supreme Red Peanuts
2 ½ tsp Supreme Black Salt
2 ½ tsp Supreme Amchoor Powder
¼ cup tamarind sauce
¼ cup green chilli sauce
¼ cup red chilli sauce
Salt to taste
Lime juice to taste

Yogurt sauce:
1 cup yogurt
¾ cup milk
3 tbsp sugar
Salt to taste

Garnish:
Finely chopped coriander
Nylon sev

Toppings:
Chopped coriander
Nylon sev to sprinkle on top
Heat a large frying pan over medium heat. Add mumra and dry roast until crispy. Remove and set aside. Now add peanuts and dry roast until crispy. In a bowl mix together ingredients for yogurt sauce and set aside. Add everything (except garnishings) into a large bowl. Gently and quickly mix everything together. Top with chopped coriander and nylon Sev and immediately.